Writing for The Wall Street Journal in 2013, Meenal Mistry had a good deal to say about the staying power of the leopard print:
"...there is also just something about leopard that never fails to drive women (and men), well, wild. Witness the many dyed-in-the-spot fanatics, like Bergdorf Goodman women's fashion director Linda Fargo, shoe designer Charlotte Dellal and stylist Carlyne Cerf de Dudzeele. (You'd be hard-pressed to find such ardor when it comes to, say, florals or camouflage.) Ms. Dellal wore leopard pumps with her wedding dress, without giving it a second thought. 'I'm always obsessed. It's a classique!' said Ms. de Dudzeele, who treasures her leopard coats from Azzedine Alaďa, Prada and Junya Watanabe. 'It's like jeans and T-shirts.' ... It's the Meryl Streep of trends. It can suit a rock chick's rebellion; it can be hippie, high-end or hip-hop. Small wonder these spots stubbornly refuse to fade."
Well said. The rest of her article can be read here.
Click here to learn more about this model...
Click Here to Read More Articles About 1950s Fashion...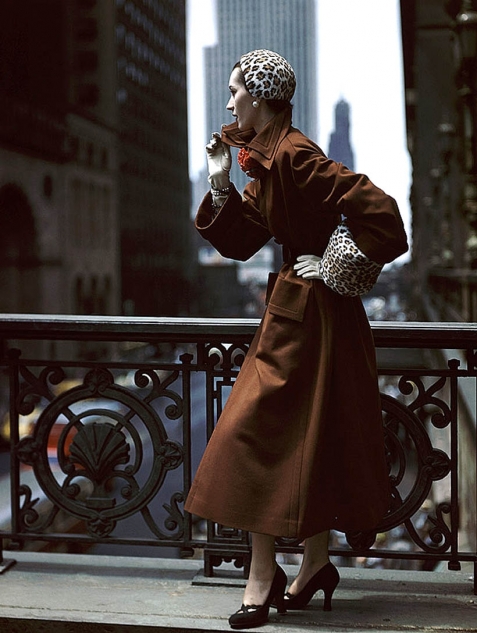 - from Amazon: