This was more than likely the very first magazine article to address the vital contributions that the Office of Strategic Service made in beating the Axis powers. It appeared on the newsstands just about six weeks after the end of the Second World War and lists various key operations and triumphs that had heretofore been secret to the American people:
"Here is the story of how we won the desperate battle of espionage. It was won by many men, average Americans, hair-trigger-trained and organized with cold and deadly efficiency. Their story is one of the greatest stories of the war, and it is told here by two officers who have watched the Office of Strategic Services at firsthand. The officers have been associated with the O.S.S. since the early days of the war, and have an intimate knowledge of its world-wide activities. Their story of the United States' first all-out participation in black warfare, espionage and super-secret wartime intelligence is based on personal experiences, interviews with Office of Strategic Services personnel in the field and on official Washington records which are here made public for the first time."
In the mid-nineties an investigative committee convened by the U.S. Senate, The Moynihan Commission, discovered that the number two man at the OSS, Lt. Colonel Duncan Chaplin Lee (1913 – 1988), had been a Soviet agent.
This article was the first of three installments.
Pictured above is a page written in the German code.
Click here to read about Donovan's opposit number in Nazi Germany.
In 1940 William Donovan wrote an article about the German-American Bund, you can read it here.
Click here to read about the beautiful "Blonde Battalions" who spied for the Nazis...
Click here to read about the early CIA.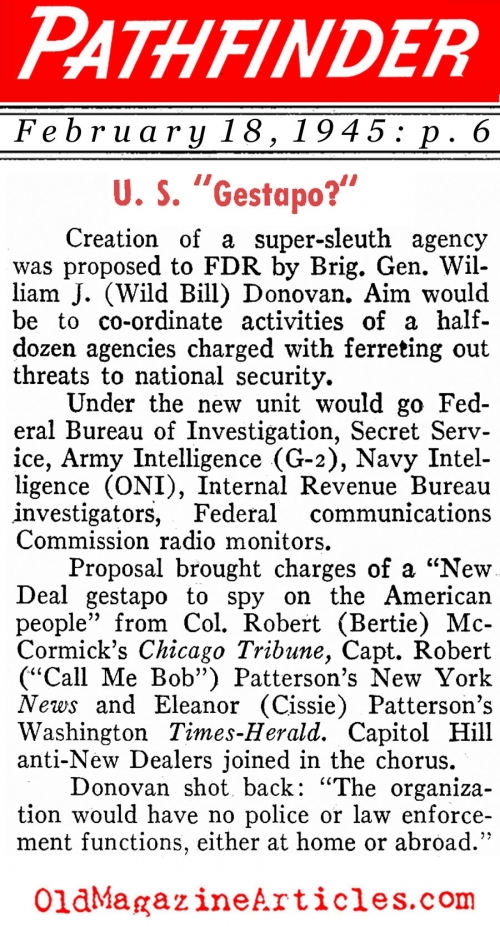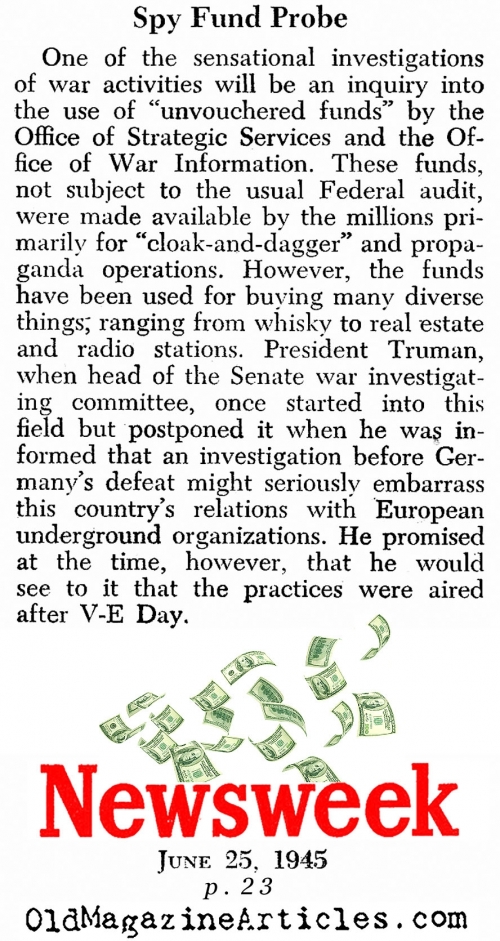 - from Amazon: