"Communist uprisings in Germany are blamed on Moscow by a practically unanimous Berlin press, and some newspapers flatly accuse the Russian official representative in Berlin, a Mr. Kopp, and his staff, of being the instigators of these disturbances, and so demand their expulsion."
The poster above dates to the Weimar Republic and reads: "Only Communism saves you".
More on this topic can be read here.
Click here to read about the high suicide rate in post-war Germany.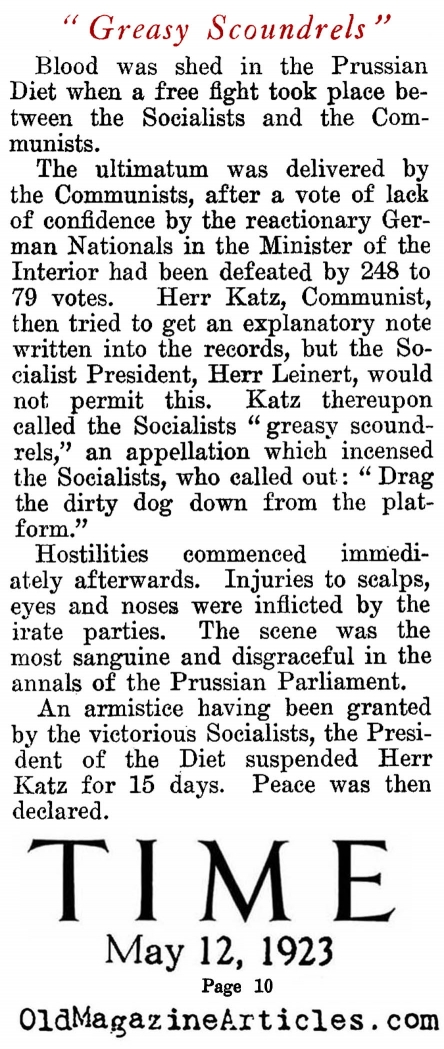 - from Amazon: