The attached article is a report on the conscription policies of the German Army during World War II. Attention is paid to the development of this policy from it's earliest days in 1935, when the draft was first introduced, to the "total mobilization" schemes that followed the battle of Stalingrad.
Read about the German Army of 1945...
Articles about the daily hardships in post-war Germany can be read by clicking here.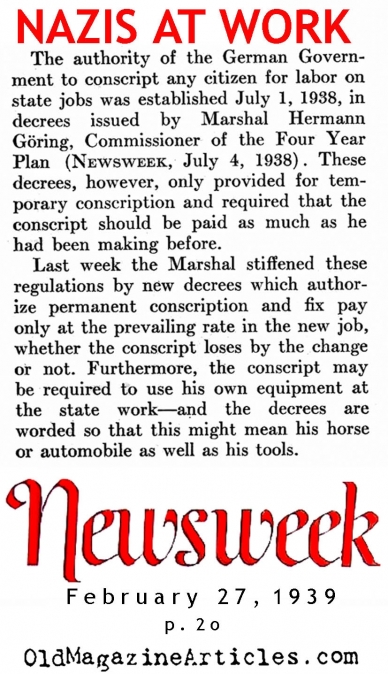 Click here to read about the true end of the German Army.
Click here to read about the German concept of Blitzkrieg.