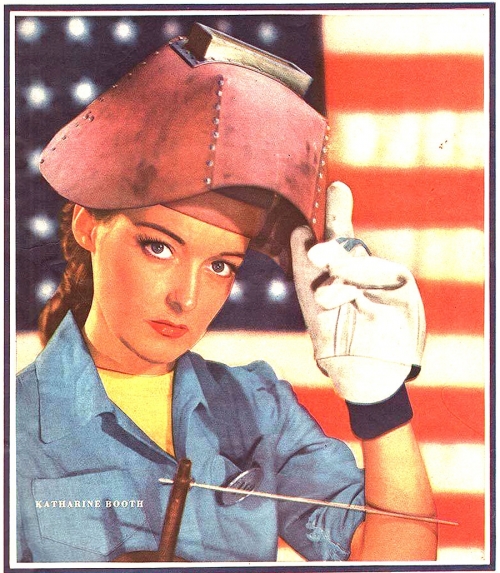 This photo-essay first appeared in a 1943 issue of Pic Magazine illustrating the roll women played in a California bomber factory.
The accompanying text, by Stephen Longstreet (1907 - 2002), pertains mostly to his own experiences as a novice defense worker toiling alongside these women.
Click here to read about the women war workers of W.W. I.
Click here to read further about American women in the Second World War...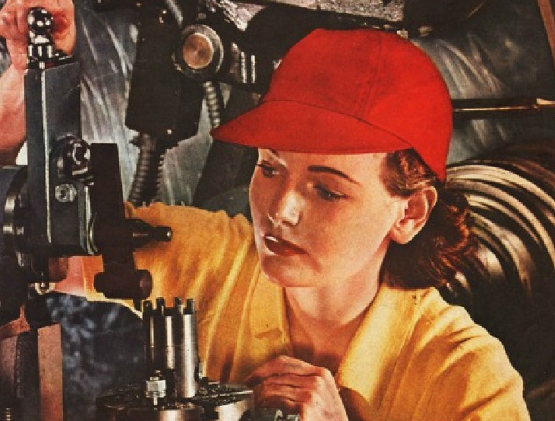 Marriage vows were one of the war's casualties. By 1944 many married women who hadn't seen their drafted husbands in years began producing babies; you can read about that here...
Read about the Women Marines of W.W. II HERE.