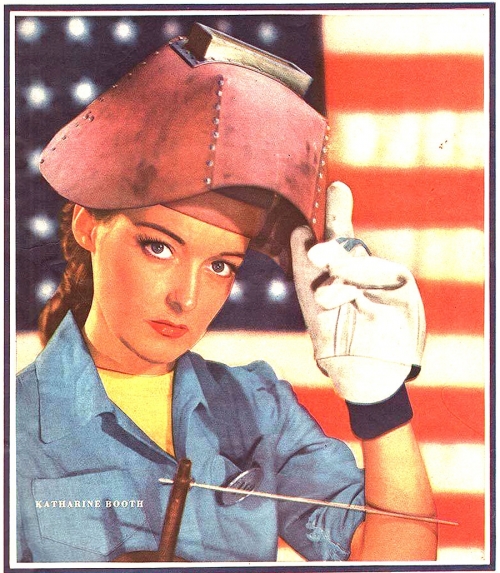 This photo-essay first appeared in a 1943 issue of PIC MAGAZINE illustrating the roll women played in a California bomber factory.
The accompanying text, by Stephen Longstreet (1907 - 2002), pertains mostly to his own experiences as a novice defense worker toiling alongside these women.
Click here to read further about American women in the Second World War...
Read about the Women Marines of W.W. II HERE.