Attached are the sincere thoughts of a stout-hearted member of the 34th Infantry Division who wrote to the editors of Yank Magazine in order that all members of the U.S. Army know how much respect he had for the Japanese-American soldiers in the 442nd Regimental Combat Team.
Read an article by U.S. Army Private Yuri Wada,
who just wanted a chance to defeat the Axis powers...
Click here to read more articles about the Japanese-Americans who served in the U.S military during the Second Warld War.
Read the letters of American soldiers and Marines who recognized
the injustice that was done to the Japanese-Americans...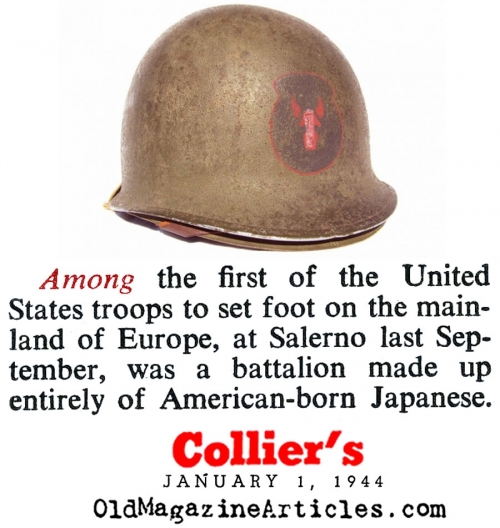 - from Amazon: