The Wall Street crash that took place in October of 1929 sparked a world-wide economic disaster that would linger for eleven years (give or take). The national suicide rate, which previously averaged 12.1 per 100,000 people in the decades prior to the Depression, jumped to an alarming 18.9 during the economic slump. The suicide rate remained higher than normal throughout the remainder of the Great Depression and was then drastically reduced when World War II began in Europe.
Despite the title of this article, very little column space is devoted to the growing number of suicides throughout the world. The article primarily concerns U.S. statistics, breaking down the figures by listing the cities with the highest suicide rates and what manner of adult was most likely to indulge (divorced men were the most likely to throw-in the proverbial towel).
1932's grand prize winner was Davenport, Iowa; the city with the least suicides was Troy, New York.
No explanations were made that could explain why Western locales were more desperate than Eastern.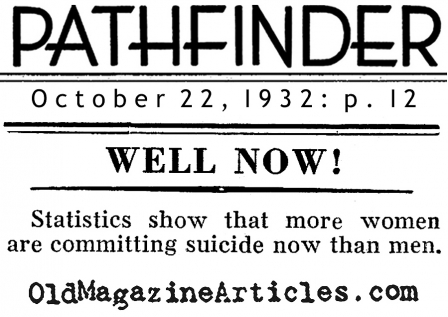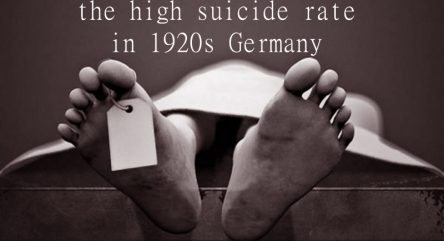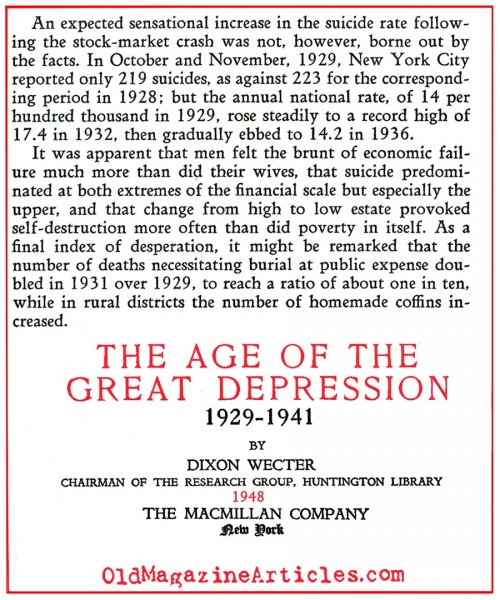 CLICK HERE to read additional primary source articles about the Great Depression...