"The Army's view is that the presence of women up front distracts the soldier. But these three correspondents had disproved this. They asked no favors and gave none. They dug their own foxholes, and took front-line life without complaint. But other women correspondents in Paris demanded irately: 'If they can, why can't we?'"
Click here to read about Betty Wasson, CBS war correspondent.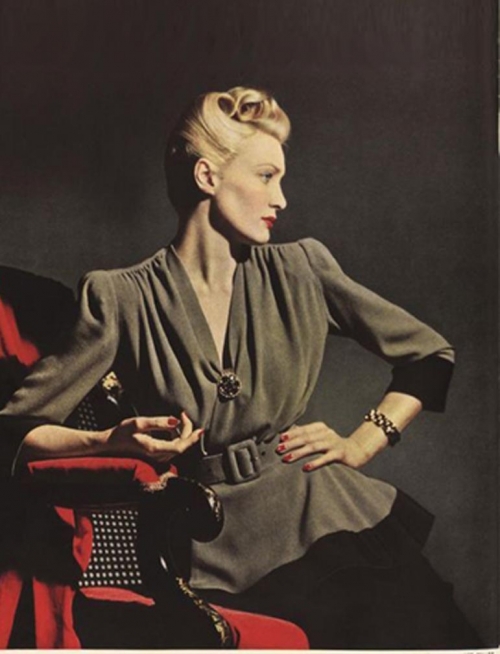 War correspondent Lee Miller was not the only fashion model to don olive drab for the
fourth-estate, so was Lee Carson (pictured).
-two from Amazon: