In the spring of 1941, before the United States had entered the Second World War, the passenger ship Zam Zam was sunk by a German raider in the South Atlantic. Among the Zam Zam's 201 passengers were 142 Americans, missionaries en route to Africa. This story was told to us by Frank Vicovari, veteran ambulance driver, who was traveling with other American volunteers to drive ambulances for the Free French Army. Everyone's plans went West in the South Atlantic when Zam Zam was sunk by a German raiding vessel. Vicovari was badly wounded and taken prisoner. From his hospital bed he recalled how efficiently the crew fired upon other non-combatant vessels and, on one occasion, machine-gunned lifeboats.
Below are two images: in the top picture we see how Zam Zam appeared in the Spring of 1941 - the second image shows her as she went down after meeting up with the Nazi raider. The photograph was taken by Life photographer David Scherman as he escaped in the first lifeboat.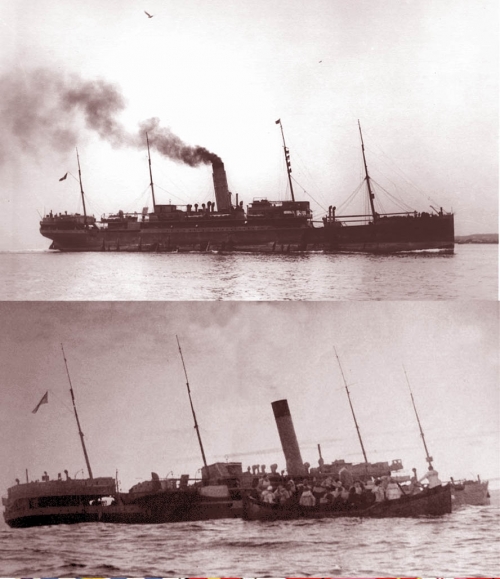 - from Amazon:

You can learn more about the Zam Zam here.