Posted to the right are the U.S. Army casualty figures from December, 1941 through November, 1944. The provided graph points out the following major events that ushered in the larger numbers:
• The Philippine collapse
• The American landings in North Africa
• The Battle of Kasserine Pass
• The Sicily Landings
• Anzio
• D-Day
"The June [1944] landings in France and the Battle of Normandy that followed brought this country its first really big list of dead and wounded. June saw 12,268 men killed and 33,637 wounded. Another 4, 138 were taken prisoner and 3,113 were missing. As the battle moved across France, losses climbed higher. In July, 14,227 were killed and 44,472 wounded."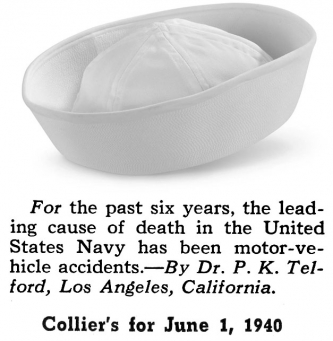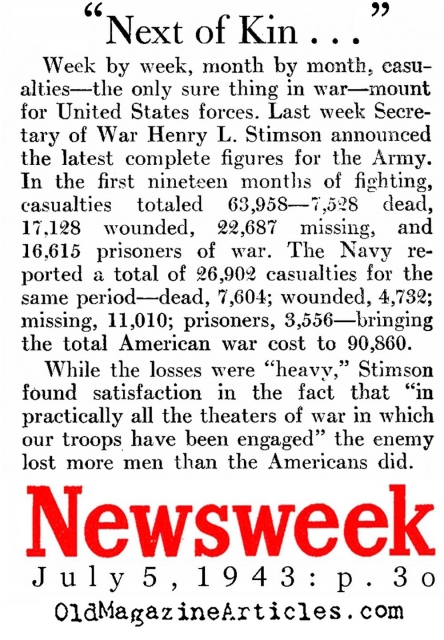 During the Battle Of the Bulge the Germans attempted to assassinate General Eisenhower. Read about it here...
Click here to read a similar article about 1944 American military strength.
Click here to read General Marshall's end-of-war remarks about American casualty figures.
Click here to read an interview with a Kamikaze pilot.