The attached three page photo-essay was found on the yellowing pages of a 1943 issue of Click Magazine, which introduced American readers to the flying Black Panthers of the U.S. Army Air Force; a fighter squadron composed entirely of African American pilots, trained "at the new $2000,000 airfield in Tuskegee, Ala.". The four paragraphs that tell their story are accompanied by eight portraits of the pilots and snap-shots of the assorted ground crew, mechanics and orderlies - all Black.
"They undoubtedly will reach a combat area this summer. One squadron, the 99th, has arrived overseas already. [These] pilots, whose insignia is a flame-spewing black panther, are rarin' to join them. They want to roar a personal answer to the Axis 'race superiority' lies."
One Tuskegee Airman tells his own unique story this article...
Click here to read about the discrimination experienced by American Blacks serving in W.W. II Britain.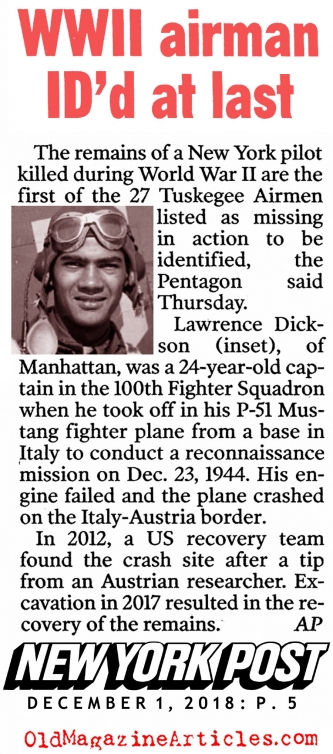 Click here to read a history of African-Americans between the years 1619 through 1939.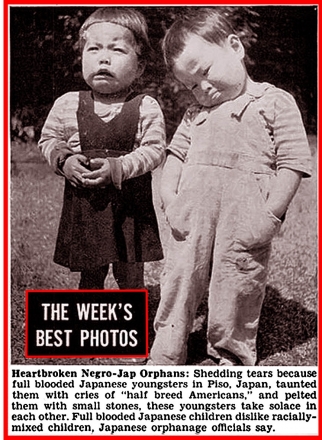 Read an Article about Racial Integration in the U.S. Military