Attached is a 1945 Yank article concerning American teen culture on the home front in which the journalist/anthropologist paid particular attention to the teen-age slang of the day.
"Some of today's teenagers ---pleasantly not many --- talk the strange new language of "sling swing." In this bright lexicon of the good citizens of tomorrow, a girl with sex appeal is an "able Grable" or a "ready Hedy." A pretty girl is "whistle bait." A boy whose mug and muscles appeal to the girls is a "mellow man," a "hunk of heart break" or a "glad lad."
The girls pictured above were from Hollywood High.
To read about one of the fashion legacies of W.W. II, click here...
Click here to learn how the Beatniks spoke.
Click here if you would like to read a glossary of WAC slang terms.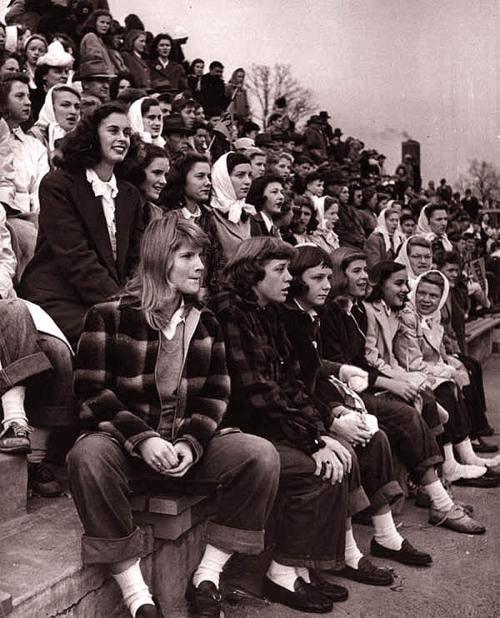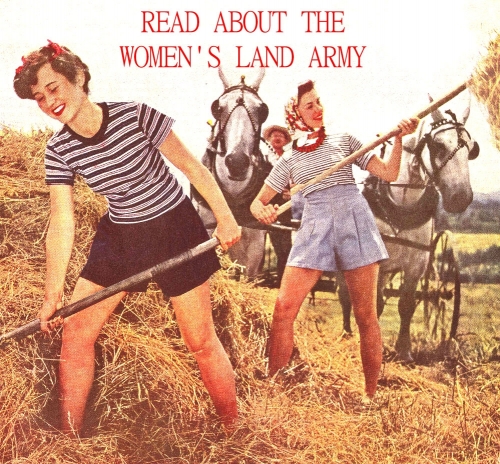 Click here to learn more about the American W.W. II home front...