An escaped Australian Private, having been rescued by a U.S. Navy submarine, recalls how life was in the hell of a Japanese jungle P.O.W. camp, where all Allied prisoners were forced to build a railroad for the Emperor.
"'I often sit and wonder what I'm doing here' reflected Pvt. James L. Boulton of Melbourne, Australia. 'By the law of averages I should have been dead two years ago, and yet here I am smoking Yank cigarettes, eating Yank food with Yank nurses taking care of me. When I was a PW in the jungles of Burma I never thought I'd survive the beatings and fevers and ulcers.'"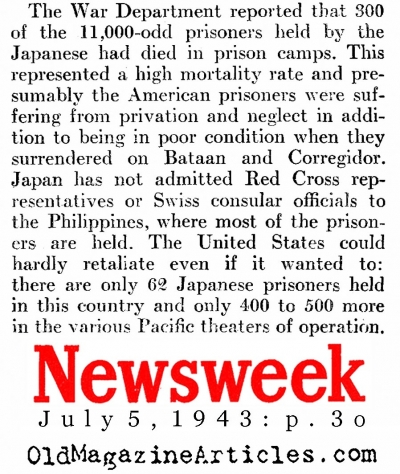 Click here to read articles about post-war Japan.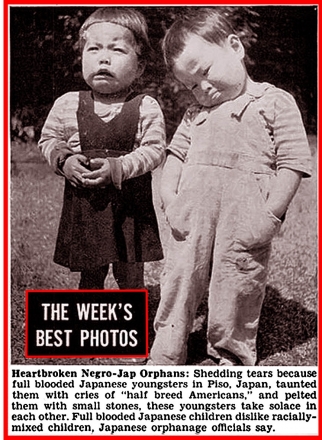 Click here if you would like to read about a World War One German P.O.W. camp.
Click here to read more about W.W. II prisoners of war...