On the right is a 1943 article that was cabled from Stockholm, Sweden, relaying assorted firsthand narratives of the Allied bombing campaign over the German city of Hamburg in 1943:
"Eyewitness accounts of men and women who escaped the holocaust of Hamburg picture the utter horror of a great city's destruction, it's people terrified beyond endurance and too dazed to panic. It's a clear preview of what is happening to German morale."
The witnesses were all escaped Scandinavian laborers who had been working in that city.
More about the bombing of Hamburg can be read here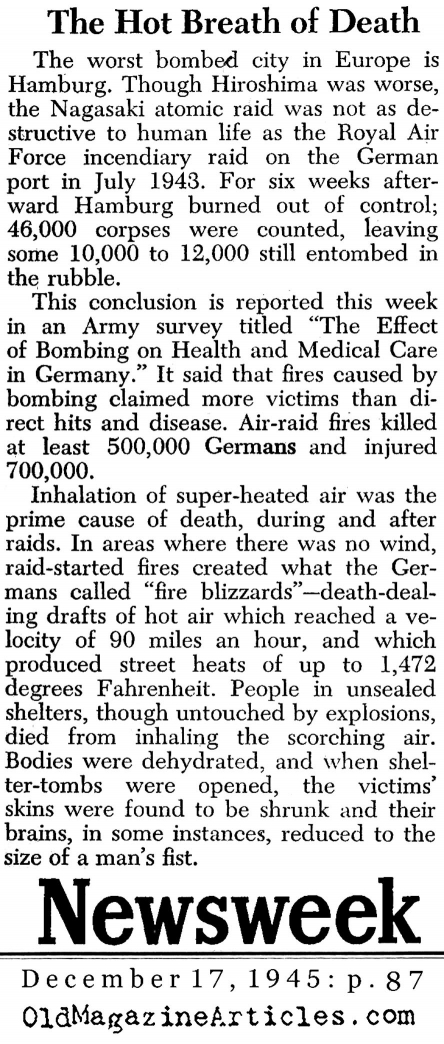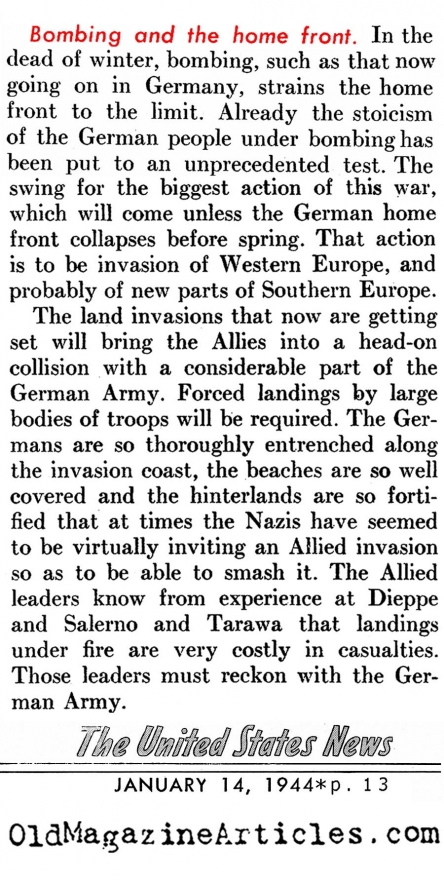 Click here to read about the bombing of Japan.
Click here to read an assessment of the late-war German soldier...
Click here to read more World War II articles about
the bombing of Germany.
Click here to read about the dating history of Adolf Hitler.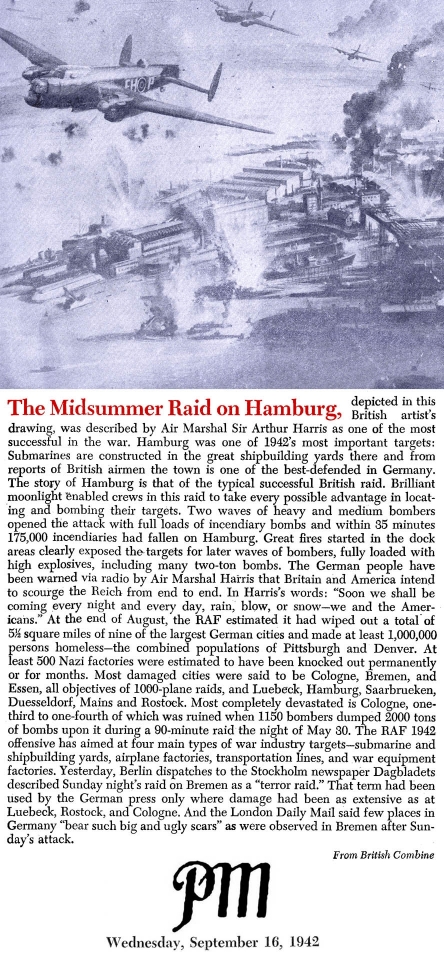 - two books from Amazon: