A 1945 article by a YANK MAGAZINE correspondent touching on the war-weary appearance of Kyoto, Japan. Although the writer had been informed by the locals that Kyoto was very special to the Japanese, the dullard was really unable to see beyond the filth, rampant prostitution and general disrepair of the city in order to understand this.
Shortly after the close of the Pacific war, word quickly spread in the United States that Asian art scholar Langdon Warner (1881 - 1955) was the one who pressured his old college pal Franklin Roosevelt into sparing the cities of Kyoto and Nara from the terror of areal bombardment. Today in Nara there is a small plaque in his memory which was erected by the grateful people of that city.
Students of World War Two should remember that there were no open cities in Germany; Dresden and Nuremberg were flattened regardless of their architectural heritage.
Click here to read about August 28, 1945 - the day the American occupation began.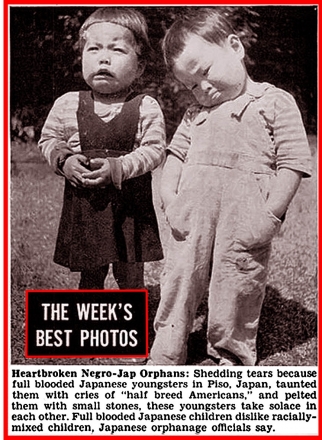 Four years after the Pearl Harbor attack, a Japanese newspaper editorial expressed deep regret for Japan's aggressiveness in the Second World War, click here to read about it...