Before we actually read the attached article from Photoplay Magazine, we were comfortable believing that Oliver Stone's Vietnam war film, Platoon (1986) was the first production of it's kind to actually take the effort to school all cast and extras in the horrors of war, however it seems that this unique distinction goes to All Quiet on the Western Front. In this interview the seven leading cast members discuss how the making of that movie disturbed each of them in profound ways:
"We went into that picture a group of average wise-cracking fellows. We didn't come out that way..."
A 1929 review of the book can be read here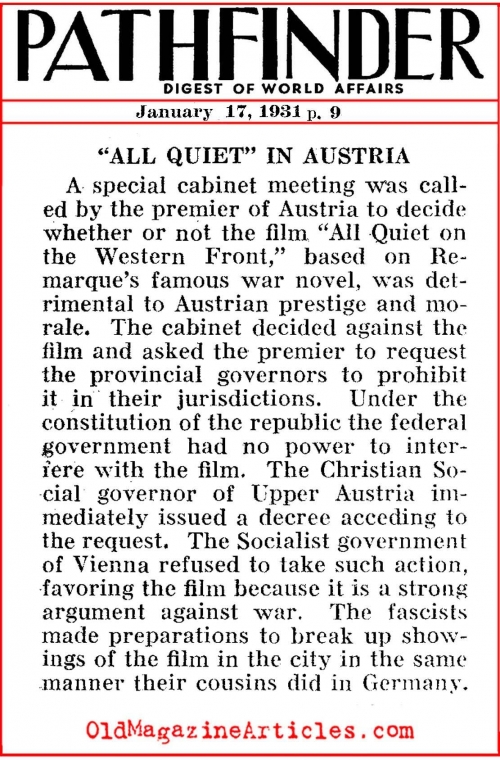 The Pathfinder Magazine from January 31, 1931 (page nine) reported that the government of Yugoslavia had also banned the movie from their nation. The journalist pointed out that Yugoslavia was the first of the allied combatant nations to ban the American film. The video is available from Amazon: All Quiet on the Western Front
Below is the image of the film's director, Lewis Milestone (1895 - 1980) as he reads All Quiet on the Western Front.