To the right is a two page article about "Prisoner of War Enclosure 334": an American P.O.W. camp in Italy that held the female volunteers of the SS:
"The girls who served in Adolf's army are a sorry, slovenly looking lot. In a P.O.W. camp near Florence they spill their gripes to G.I guards."
Click here to read more about W.W. II prisoners of war...
CLICK HERE to read about the beautiful "Blonde Battalions" who spied for the Nazis...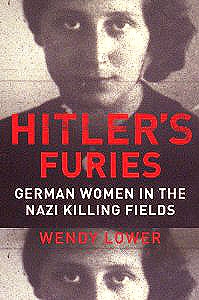 Click here to read about a member of Hitler's SS in captivity.
Click here to read an article about re-educating the captured German boys of the war.