"Already well-acquainted with this new Army [combat] dictum is the 76th (Liberty Bell) Division, stationed at Fort Mead [Maryland]. Principally because of its proximity to the mayhem laboratories of the Ranger and Combat School, the 76th - a typical triangular division activated last June - was chosen as the guinea pig outfit to test out the new method of training."
"The combat training course was originated by Major Francois D'Eliscu, head of the Ranger and Combat School. Major D'Eliscu, a slightly built graying man, looks and acts much less than his 57 years... Major D'Eliscu is one of the toughest men alive. He can kill with a flick of his elbow, maim with a pinch of his fingers. He imparts this toughness into the course he gave to the 76th Division instructors and to the Special Service officers from the other divisions."
D'Eliscu's contributions to the evolution of American arms are made evident by the inscription on his gravestone at Arlington Cemetery.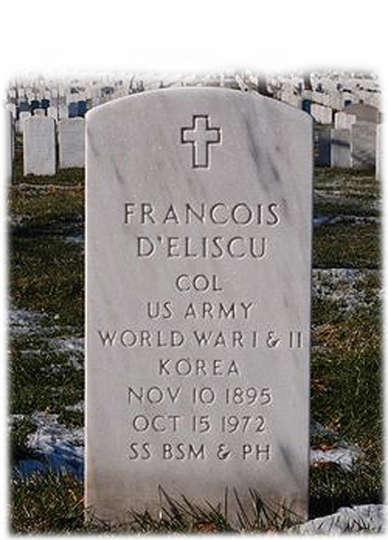 Five years after the war, many infantry replacement camps had to reopen...