"Many innocent Japanese girls worship Westerners. They try to speak English and to be friendly to the Americans. These girls are quickly seduced and eventually become prostitutes... Such prostitutes now total between 70,000 and 80,000 in Japan and earn $200,000,000. This is a big business [and] these girls have reportedly mothered 200,000 illegitimate children..."
Outside of Tokyo, the Japanese established an orphanage for these (offensive) mixed-race babies - click here to read about it...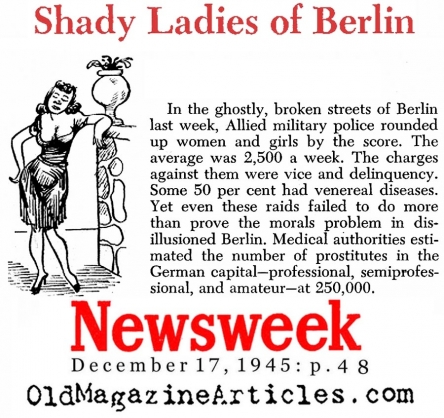 Four years after the Pearl Harbor attack, a Japanese newspaper editorial expressed deep regret for Japan's aggressiveness in the Second World War, click here to read about it...