This article from Click Magazine contrasts three Civil War photographs by Matthew Brady (1822 – 1896) with three production stills snapped on the sets of Gone with the Wind. The editors refused to weigh-in on the slowly building case regarding Hollywood's questionable abilities to portray historic events with any degree of accuracy, preferring instead to praise the filmmakers as to "how carefully" they "checked details".
The Matthew Brady images provided on the right only serves to condemn the otherwise flawless work of Gone with the Wind costume designer Walter Plunkett (1902 - 1982, pictured above) who historians and reënactors have slandered through the years for failing to fully grasp the look of the 1860s. Plunkett's Civil War uniforms had many failings, some were spot-on.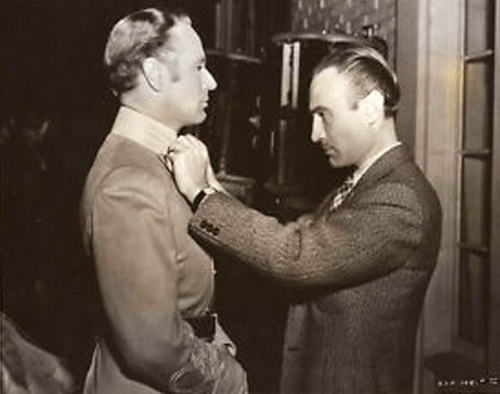 This site has many other articles about Gone with the Wind.