"The day was May 7 - five months to the day after Pearl Harbor... At dawn reconnaissance showed the Jap had split his force. North, toward Misima, was a force of one carrier, three cruisers and six destroyers. The [planes from the U.S. aircraft carrier] LEXINGTON found the force just as the Jap carrier was turning into the wind... Every plane scored a hit on the carrier, which went down in five minutes. It was the new Jap carrier, RYUKAKU."
As a result of this Allied victory, the Japanese invasion of Port Morseby (New Guinea) never took place.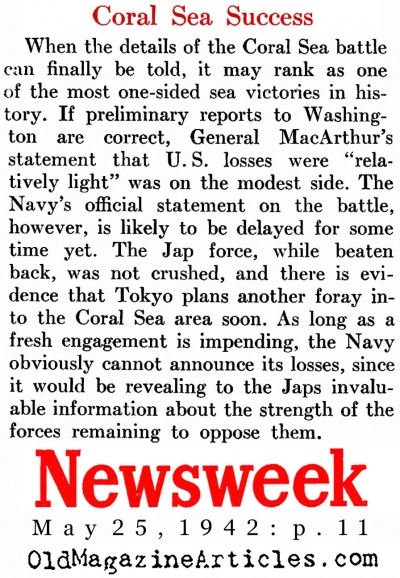 Read about the Battle of Leyte Gulf...
Click here to read about the Battle of Midway.
In early 2018 marine archaeologists were able to locate the remains of the U.S Navy aircraft carrier LEXINGTON which went down during the Battle of the Coral Sea. Pictured here is one of her fighter planes.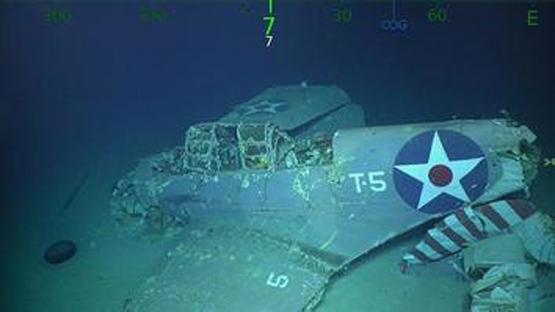 Click here to read about the expanded roll that the U.S. Navy played during the Korean War.