The Battle of Leyte Gulf was the largest naval engagement of the Second World War as well as the most decisive.
"On October 23, 1944, the Japanese had gone into the Philippine waters as the world's third greatest naval power. By October 26, that same power had been decisively reduced to what one historian later called a 'fishpond fleet.'"
Given the naval weaponry that exists in the digital age, it is not likely that opposing navies will ever again have need to come within visible range of one another.
More about the American naval victory at Leyte can be read here
Click here to read about the rise of naval aviation.
You can read about the Battle of Midway here
Click here to read of one man's account with shell shock...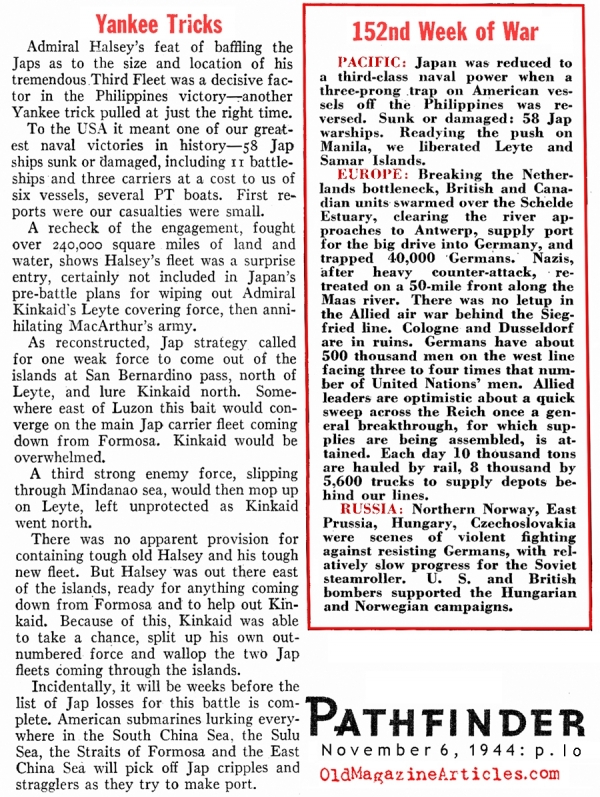 Click here to read about FDR as Under-Secretary of the Navy.

- from Amazon: