The attached article tells the story of that one cataclysmic event that ushered in the Great Depression of the Thirties: the crash of the 1929 stock market. Written years after the event occurred, the author of this piece, Frederick Lewis Allen, is considered in many quarters to be the official historian of the American experience in the Twenties.
"The exact answer will probably never be known. But it seems probable that the principal cause was not fear. Nor was it short selling. It was forced selling, the dumping of hundreds of thousands of of shares held in the name of miserable traders whose margins were exhausted or about to be exhausted. The gigantic Bull Market edifice was honeycombed with speculative credit and now was breaking under its own weight... Billions of dollars worth of profits, and of paper profits, had disappeared. The grocer, the window-cleaner and seamstress had lost their capital. In every town families had dropped from affluence into debt...Americans were soon to find themselves in an altered world which called for new adjustments, new ideas, new habits of thought, a new order of values. The Post-War Decade had come to its close. An era had ended."
It has been a commonly held belief that on Black Tuesday, when investors discovered all the shenanigans that had taken place on the previous Thursday, numerous assorted stock brokers and investors began jumping to their deaths on Wall Street rather than face a world with less money - but through the years researchers have looked high and low for primary source articles verifying the matter; it has been all for naught. Although a popular joke at the time quipped that "a complementary revolver would be provided for every purchase at Goldman-Sachs", it appears that all those stories about unstable brokers/investors has been an urban myth all along. But in the lean years that followed there were suicides - suicides-a-plenty, and you can read about them here.
Yet, regardless of the horrors of The Crash, the United States was still an enormously wealthy nation...
CLICK HERE to read additional primary source articles about the Great Depression...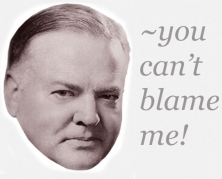 This article posted below is notable for the author's underestimation of what the 1929 Crash was capable of doing to the country.

More on this subject can be read on this website...
CLICK HERE to read additional primary source articles about the Great Depression...
CLICK HERE to read about African-Americans during the Great Depression.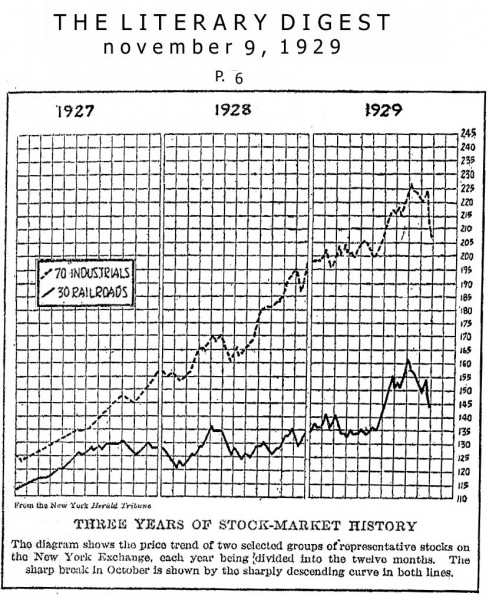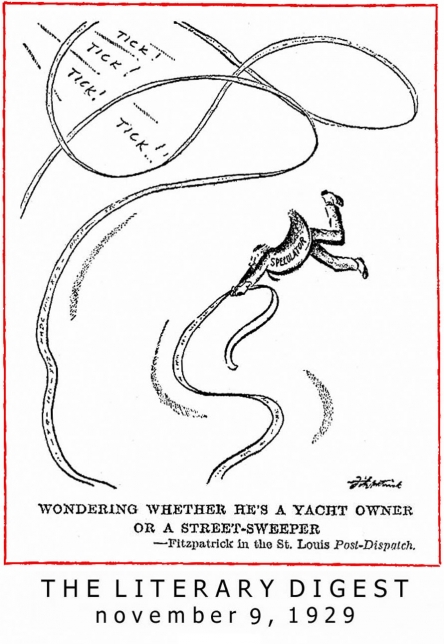 - from Amazon:
When W.W. II began and the factories reopened, the reality of having money and full-time employment made so many people giddy with excitement it proved to be too much for them - click here to read about that...