An account of the U.S. Army Ninth Air Force A-20 bombers as they made their runs on D-Day:
"There was no time to lose on this mission. Hitler's armies might well be driving over those crossroads toward the beachheads at this minute. This was not just an ordinary mission. It was the beginning of a mission that some day might end all combat missions."
"'There's London.' Rafalow announced, over the intercom."
"I glanced down. The acres of buildings looked quiet and peaceful."
"You'd almost think there wasn't a war on.'"
"A few minutes later his voice came over the intercom again, but this time it was high-pitched with excitement. We were over the English Channel where it was quite obvious there was a war on."
"'By God, look at the ships!' he yelled."
More articles about D-Day can be read here...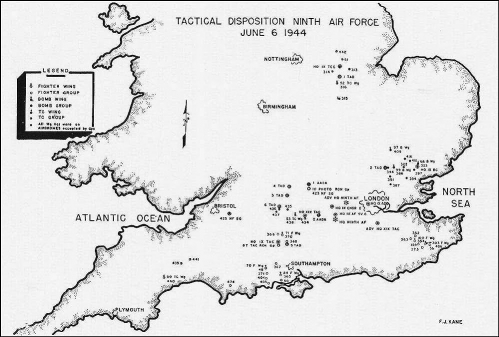 Click here to read more magazine articles about D-Day