War correspondent Richard Tregaskis (1916 – 1973) covered the invasion of Guadalcanal and the first seven weeks of Marine fighting on that island, the earliest stages of the Tokyo air raid, covered the Battle of Midway, wrote a best-selling book (Guadalcanal Diary) and accompanied the forces that invaded the Russell Islands."
"It wasn't long after he arrived in the Mediterrian that stories began appearing in American papers under the Tregaskis byline, and he is still 'somewhere' on the European fighting front covering the big battles which make news."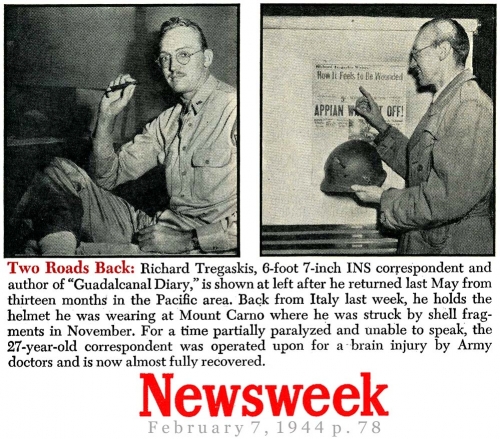 Click here to read additional articles about the
war correspondents of the Second World War.