Wishing to keep the morale of their readers in an elevated position, the editors of Yank saw fit to distribute some blarney throughout much of this article. And it worked; to read this piece is to believe that the Allies had won the battle. At the end of the day, however, historians of the war remember the battle as being a tactical victory for the Japanese and a strategic victory for the Allies. The Newsweek article that leads the scroll on the right is far more accurate.
ALLIED LOSSES
Lexington (carrier)
Neosho (oiler)
Sims (destroyer)
- and 66 aircraft.
JAPANESE LOSSES
Shoho (carrier)
Kikuzuki (destroyer)
Three auxiliary vessels and 77 aircraft.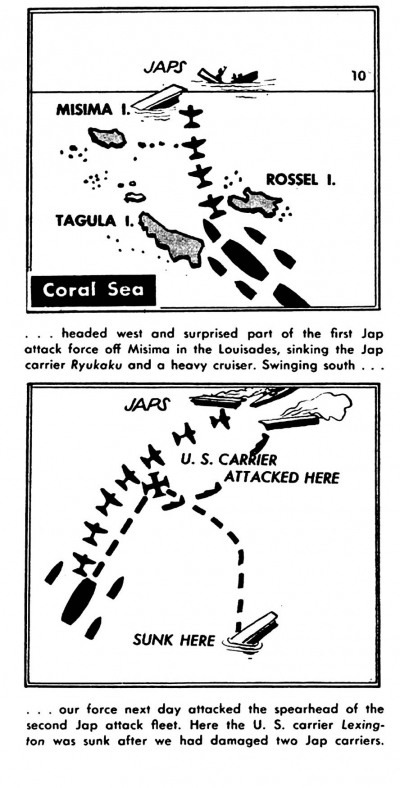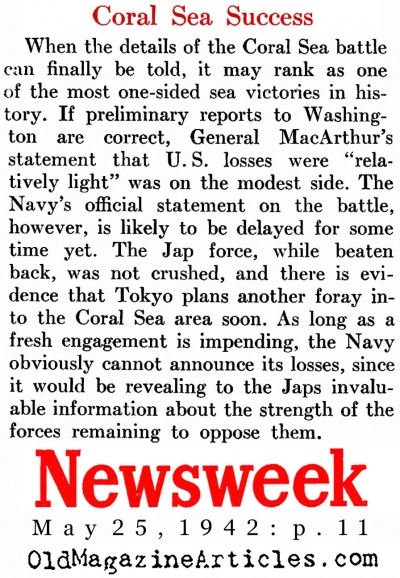 Read about the Battle of Leyte Gulf...
Click here to read about the Battle of Midway.
In early 2018 marine archaeologists were able to locate the remains of the U.S Navy aircraft carrier LEXINGTON which went down during the Battle of the Coral Sea. Pictured here is one of her fighter planes.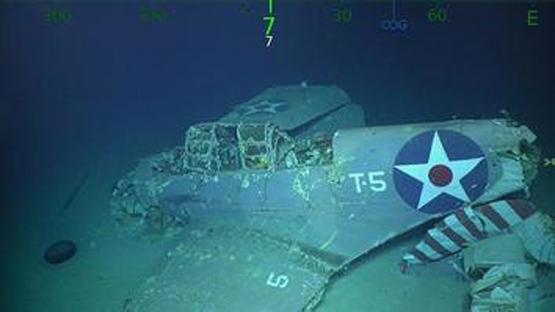 Click here to read about the rise of naval aviation.
Click here to read about the expanded roll that the U.S. Navy played during the Korean War.
1943 was truly the year that proved to have been the turning point in the war, click here to read about it...
Click here to read about the P-47 fighter plane.