During the thirty-fifth annual church congress of the Protestant Episcopal Church (1919) clergy members seemed to agree that Christian leaders were fully complicit in the recently ended war and were guilty of abandoning Christianity for patriotism:
"Christianity has betrayed itself body and soul".
When W.W. II started, Americans went back to church...
In 1900 people wanted to know why men didn't like going to church...
The news snippet posted below pertains to the drop in church and Sunday school attendance during the early part of 1920. As despair would become more widespread throughout the Great Depression and the war years church attendance would once again grow.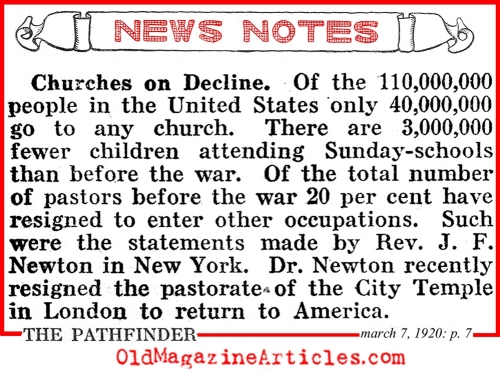 The advancement of atheism in the American public school system began in 1945; Click here to read about it.