For we wrestle not against flesh and blood, but against principalities, against powers, against the rulers of the darkness of this world, against spiritual wickedness in high places. - Ephesians 6:12
For the believers in this world, it is very easy to see World War II as a spiritual conflict waged against the righteous by the evil forces of darkness. The atheist Nazis were truly having their way with the lukewarm Christians who filled the ranks of the European Armies - up until the arrival of a particular North American army whose motto is "In God We Trust". Even to this day, the U.S. Military holds the record as having built more chapels than any other institution (every base, fort and naval installation had one). This article reports that the U.S.Army did not simply deliver weaponry to our Chinese allies, they delivered Bibles, too.
The Christian concept of death is contained in this article by the ancient Greek author Athanasius (296 - 373).
"All those who believe in Christ tread death underfoot as nothing and prefer to die rather than to deny their faith in Christ, knowing full well that when they die, they do not perish, but live indeed, and become incorruptible through the the resurrection. Death has become like a tyrant who has become completely conquered by the legitimate monarch and bound hand and foot so that the passers-by jeer at him."
William Jennings Bryan (1860 – 1925) is best remembered today as the Christian who advocated for creationism in the famous 1925 Scopes Monkey Trial of 1925. In this 1923 essay he picks away at Darwin's evolution theory using many of the arguments that he would (victoriously) deploy two years later.
"When mobilization began, the government, as usual, undertook to provide spiritual ministry for the men. But many veteran clergymen doubted whether religion would catch on... But religion did catch on - and with such vigor that the chaplaincy services have been swamped by it. Army and Navy chapels are jam-packed. Demands for special services, for Bible study and for religious instruction, are more than can be met. Many men - Protestant and Catholic - are being baptized or confirmed. Some chaplains report an almost overwhelming interest in religion and church as a career."
Click here to read about the renewed interest in religion that existed on the home front...
Following the close of the Second World War America took a good look at herself and slowly began to clean house. Assorted magazines and newspapers began to publish articles about various injustices that seemed to be overlooked during the previous centuries in order that remedies could be found and national integrity restored. When this column was sent to the printer it was a time when numerous states barred atheists from holding elective office, serving as a court witness or work as a school teacher. All of this was taking place in spite of the fact that the census bureau records indicated that as many as 36.6% of the U.S. citizenry had no affiliation with any religious institution.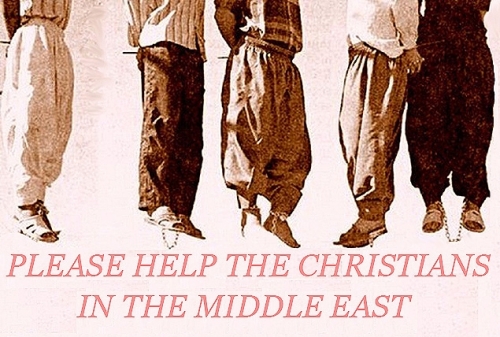 Another article about an outstanding Episcopal bishop can be read here...
This is a report from 1952 on the largest group of Christians in the United States during that period in time:
"The United States is sometimes called a 'Protestant nation.' It isn't, of course. It is a nation of 150,697,361 free people, free to choose whatever path to God they please. But it was settles largely by Protestant denominations; it has, in fact, the largest Protestant population of any nation on earth. By latest tally, 81,862,328 Americans belong to religious bodies. Of these 59 percent are Protestant. Roman Catholics account for 33 percent, Jews for six percent and other faiths for two percent."