This is a fascinating article not simply for what you'll learn about Hitler, but for what you'll additionally learn about the manner in which many Germans tended to view that queerest of hybrids, the "German-Americans".
Long before Hitler came to power, it seemed to have been the Teutonic custom to slander the Germans who resided in the U.S. - and their descendants - as "Dollar Germans": Germans who preferred to make money rather than serve their king. Indeed, Hitler is quoted as saying the United States has been "harboring five generations of slackers". The fifth page of the attached article discusses the Reichsarchive in Hamburg where thousands of files were maintained concerning the loyalties of Americans of German ancestry.
This article was written by Rene Kraus, who had been a German diplomat during the Wiemar Republic and a refugee under Hitler.
Click here to read more about the German-American Bund...
Click here toread about the Canadian Bund.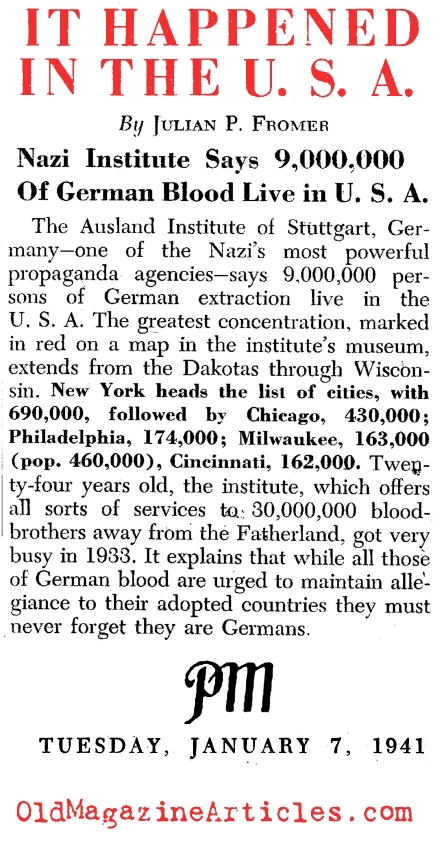 Read about the earliest post-war sightings of Hitler: 1945-1955
Click here to read about the German-Americans who called themselves "Nazis".
In 1940 OSS chief Donovan wrote an article about the German-American Bund, Click here to read it.