"East of the Don, the Red Army was reported driving through successive lines of defenses which the Germans had built in depth and heavily manned. Villages were key strong points, and the line has been so filled with tanks and artillery that it was necessary to attack each in force. The Germans were fighting savagely on every hill and in every ravine - wherever they could place a field gun, a mortar or a machine gun."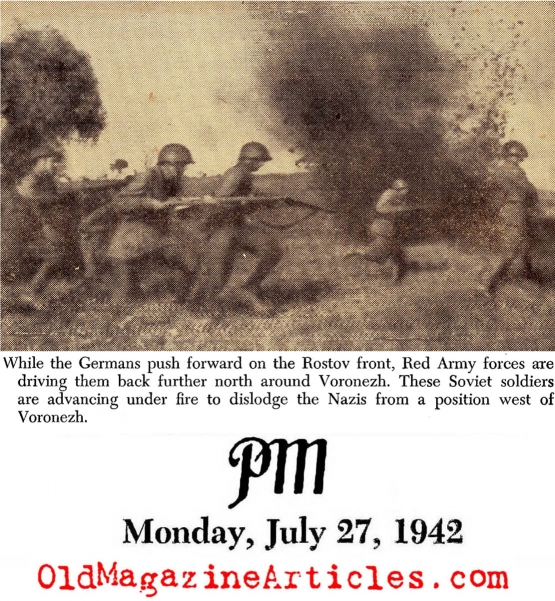 red army crosses don river 1942
-what the Heck was PM Tabloid? click here and find out...