This 1937 article explains what a unique force in presidential history Eleanor Roosevelt (1884 – 1962) proved to have been. She defied convention in so many ways and to illustrate this point, this anonymous journalist went to some length listing fifteen "firsts" that this most inexhaustible of First Ladies had racked-up. Listed below are four of fifteen:
• She was the first of the First Ladies to continue her own career in the White House.
• The first to hold regular press conferences.
• The first to travel by air.
• The first to have traveled so widely, so extensively and tirelessly, and to have examined conditions at first hand and under all situations.
This is an interesting article, well worth reading; likewise, let us not forget the the various "firsts" of Hillary Clinton when she was First Lady (1993 - 2001): she was the first First Lady to be finger-printed by the F.B.I. for her part in the Whitewater scandal in Arkansas.
- she was also the first First Lady to call out for the drafting of women...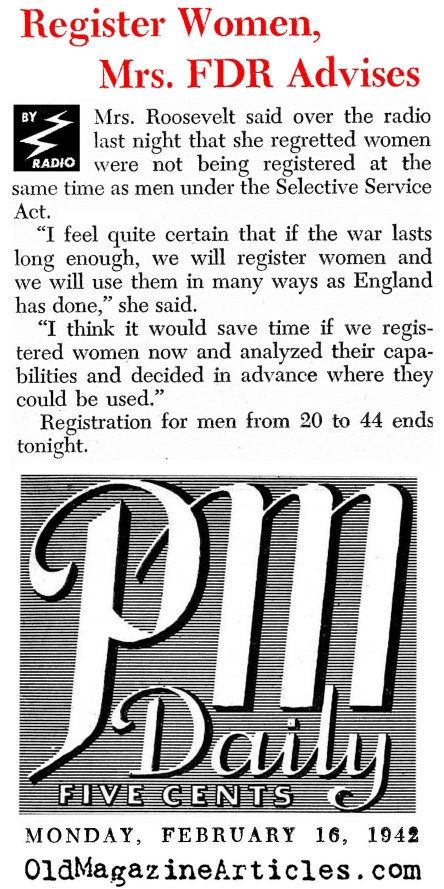 Read a 1933 article about the FDR and the disaster that he promised to fix...