"In Germany, 1930, a pimp killed another pimp for cutting in on his girl's territory. The slain pimp was a Nazi named Horst Wessel (1907 – 1930). Then Hitler came into power, and propagandist Goebbels, in need of a 'Hell-rouser', dreamed up the Wessel legend, made him an official Nazi martyr-saint.'"
Click here to read more magazine articles about the Nazis.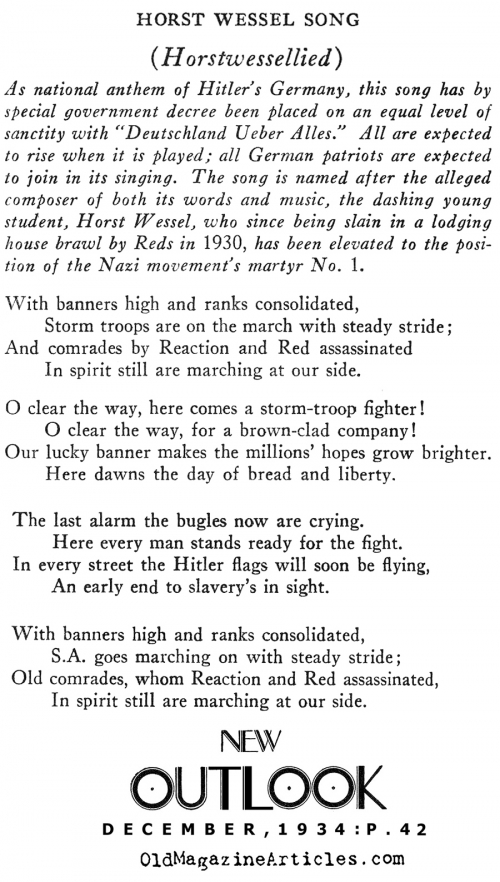 Click here to see the lyrics to more Nazi ditties...