This 1943 article appeared in a number of magazines throughout that year in order to impart to the women on the U.S. home front how immediate was the need for their used silk stockings. As you will read, stockings could easily be recycled (or salvaged, as they said in the Forties) and refashioned into gunpowder bags, which were vital for the firing of the larger caliber artillery pieces.
To created the illusion that stockings were being worn it was popular for women to use an eyeliner pencil to draw straight lines down the center back legs where the stocking seams would have otherwise been seen (see photo below).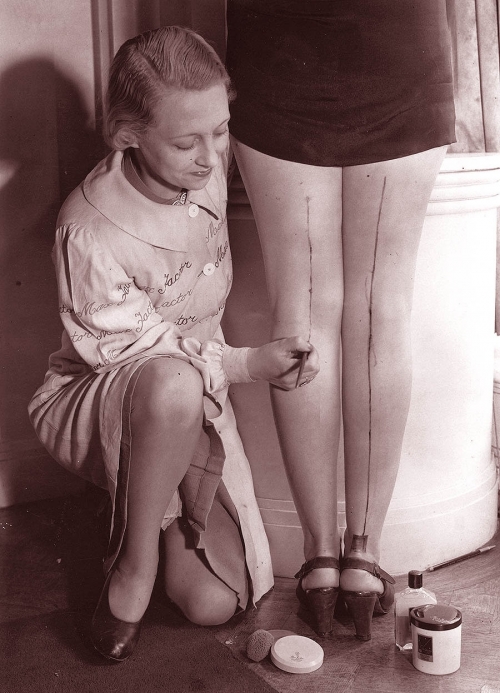 In the late August of 1945 nylon stockings went back into production for the civilian market.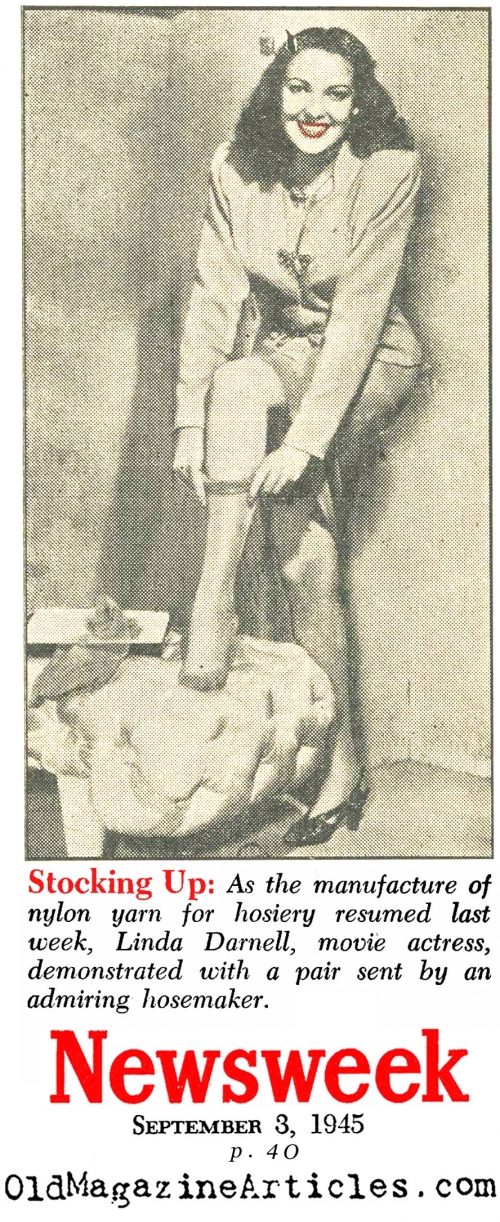 More about silk on the W.W. II home front can be read here...
Click here to read about the woman who dictated many of the fabric restriction rules on the home front.