Here are a couple of images showing the factory overalls prescribed for women war-workers on the American home front.
Click here to read an article about a popular 1940s hairstyle.
More on the women war workers of W.W. II can be read here...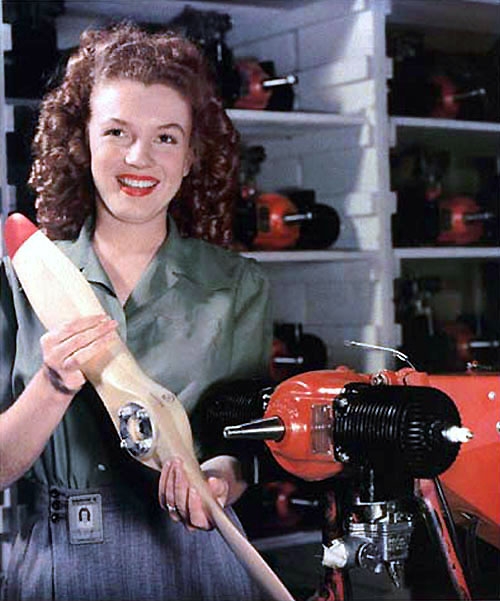 The YANK MAGAZINE image of the woman who would become Marilyn Monroe when she was
a war worker.