"The shock of modern battle is so severe to nervous systems that the hair color of thousands of young men in the Pacific and European theaters of war has turned gray overnight."
Not surprisingly, the young men in question had no interest in resembling their grandfathers and so the services of a patriotic hair dye manufacturing firm were secured.
Twenty years after this small notice appeared, U.S. Navy fighter pilot (and later U.S. Senator) John McCain found that his hair was snowy white following his first night in a North Vietnamese prison camp.
A similar article about the war weary infantry can be read hear...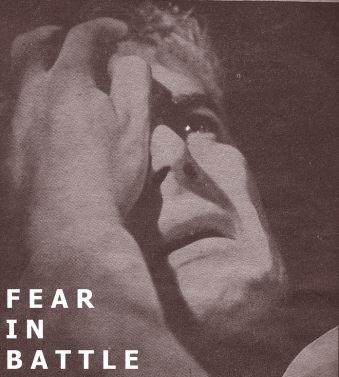 CLICK HERE... to read one man's account of his struggle with shell shock...
Read about the hand-to-hand combat training for the Ranger Battalions here...