"The Nazi troops who came marching through the wide boulevards of Europe's most beautiful city found a dead city. Of its 3,000,000 inhabitants, an estimated 2,000,000 had left, and those who remained stayed discreetly indoors. Not a business house functioned, not a café was open for business. Only the police roamed the streets and they had been disarmed to constitute a purely civilian force. Of the capital's diplomatic corps, only U.S. Ambassador William C. Bullitt (1891 - 1967) and a small part of his staff remained."
Click here to read about Hitler's plan to visit the fallen capital...
Click here to read about the 1944 liberation of Paris.
Click here to read about the 1944 fall of Rome.
More primary source articles about W.W. II France can be read here...

What the Heck was PM? Click here and find out...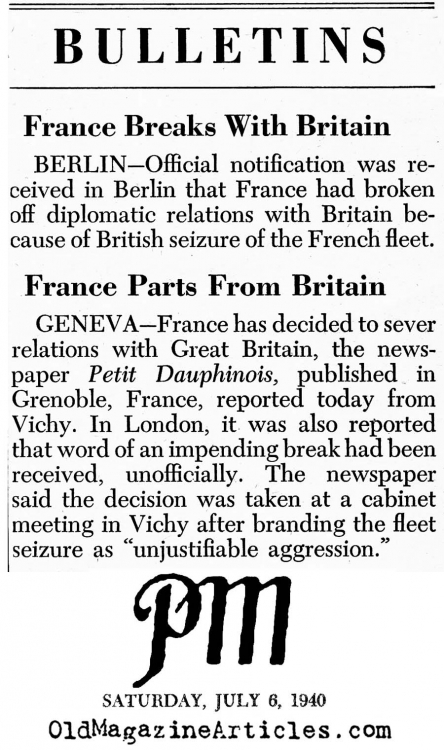 - from Amazon: