Not only was the Soviet Union the first atheist government to be established among nations, but it was the first government to be openly hostile to all religions alike. Writing about Lenin in his book Modern Times (1983), historian Paul Johnson mused:
"[Lenin] made clear in his many writings (his letter to Gorky of 13 January 1913 is a striking example) that he had an intense personal dislike for anything religious. 'There can be nothing more abominable,' he wrote, 'than religion.' From the start, the state he created set up and maintains to this day an enormous academic propaganda machine against religion... The men he really feared and hated, and latter persecuted, were the saints. The purer the religion, the more dangerous. A devoted cleric, he argued, is far more influential than an egotistical and immoral one. The clergy most in need of suppression were not those committed to to the defense of exploitation but those who expressed their solidarity with the proletariat and the peasants. It was as though he recognized in the true man of God the same zeal and spirit which animated himself, and wished to expropriate it and enlist it in his own cause. No man personifies better the replacement of the religious impulse by the will to power. In an earlier age, he would surely have been a religious leader. With his extraordinary passion for force, he might have figured in Mohammed's legions. He was even closer perhaps to Jean Calvin, with his belief in organizational structure, his ability to create one and then dominate it utterly, his puritanism, his passionate self-righteousness, and above all his intolerance."
Scholar Todd M. Johnson has estimated that Soviet functionaries had sent as many as 20 million Christians to their deaths in the gulags between the years 1921 through 1956. The Soviets did not stop with the Christians - they additionally targeted Muslims and Buddhists. As many as 46% of the Crimean Tartars were killed while in Communist hands.
An article about Chinese persecution of the Christian Church can be read here...
Click here to read about an American woman who grew heartily sick of the socialists who loitered on every street corner during the Great Depression...
From Amazon: Modern Times: The World from the Twenties to the Nineties
by Paul Johnson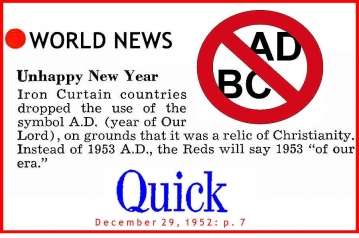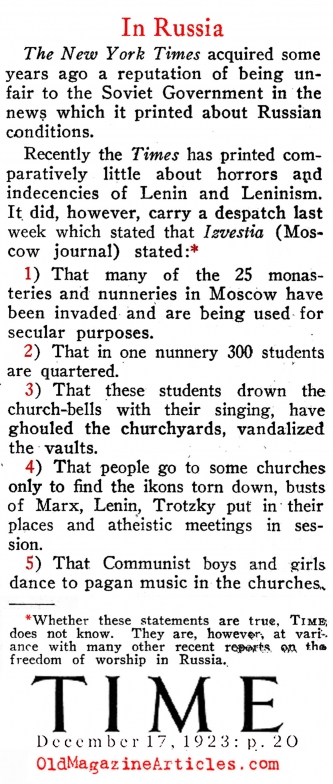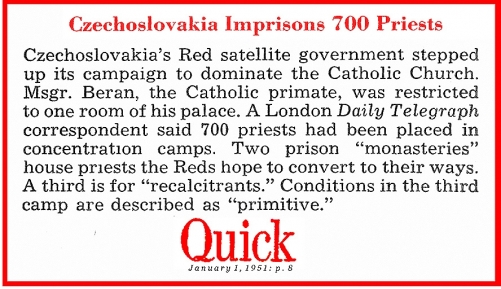 Click here to read about the Nazi assault on the German Protestant churches in 1935.

Additional magazine and newspaper articles about the Cold War may be read on this page.
Read about the "Soviet Congress"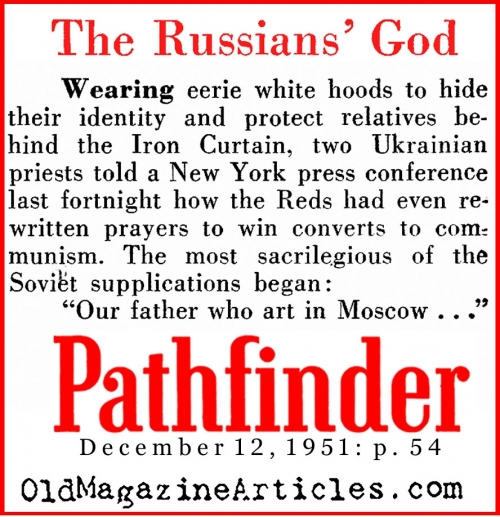 A small notice about the forgotten editor-in-chief of ISVESTIA, Skvortsoff Stepanoff