Here is Leon Trotsky's reminiscence of those heady days in 1917 that served as the first step in a 75 year march that went nowhere in particular and put millions of people in an early grave - this is his recollection of the fall of the Kerensky Government and the creation of the dear dead Union of Soviet Socialist Republics (R.I.P.).
"THE REVOLUTION was born directly from the war, and the war became the touchstone of all the revolutionary parties and energies..."
This magazine interview with Leon Trotsky (né Lev Davidovich Bronstein: 1879 – 1940) was conducted by Gladys Lloyd Robinson: Beverly Hills doyenne, matron of the arts and wife of actor Edgar G. Robinson - in the parlance of the dearly departed Soviet Union, she was what would have been labeled a "useful idiot". Easily impressed by the goings-on at the "worker's paradise", she avoided such uncomfortable topics as the Soviet famine, the class privileges extended to Party Members or his own war on private property, but regardless of that, and much to her credit, she was able to get the most famous of Soviet refugees to speak about the 1938 world stage while conducting this interview.
Click here to read an article about the NKVD agent who murdered Trotsky.
Read an article explaining how the Soviets used early radio...
"Many Americans do not realize that Soviet Russia has an elected congress. As its powers are set forth in the present Russian constitution, this congress has the appearance of being both representative and democratic... 'The Supreme Soviet' is somewhat similar to that of our national legislature. It has two chambers, like our house and senate." The author points out that regardless of the appearances, we all know that "there is a catch somewhere'.
"Congratulations were in order in Soviet Russia last week. The occasion was the 20th anniversary of the famed N.K.V.D., secret police, and celebration of that organization's success in 'rooting out the enemies of the people'"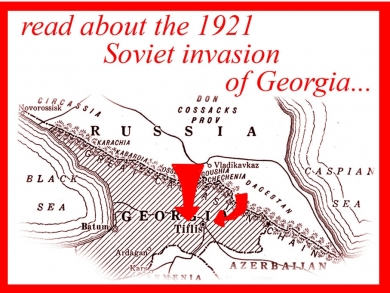 Although the true horrors of Stalin's Russia would not be known until his death in 1953 (and then again with the opening of the Soviet Archives in 1990), bits and pieces were coming to the light as thousands of refugees and defectors swarmed the government offices of the Western Powers in search of asylum following the end of the Second World War. This small report from 1947 let it be known how long the Soviet labor camps (Gulags) had been operational (since 1918), who was in them, how many different types of camps existed (there were three different varieties). As to the question concerning how many inmates were interred, there was no deceive count, somewhere between 14,000,000 and 20,000,000.