Here is a short news piece from 1937 that reported on an investment that the German Army had made to insure its lightening-fast assault throughout Europe:
"Motorcycles, a cool million of them, have become a German army specialty. The new Wehrmacht specializes in them. (it knows it will be short of horses; as when in March, 1918, the Teuton cavalry arm was virtually abolished,west front and east.) The British and French have only half a million machines apiece. Each German motorcycle-cum-sidecar carries three or four mechanized men; more mobile and versatile than a truck carrying 8 to 15 men. A motorcycle column travels twice as fast as a column of transport trucks: 20 to 40 miles an hour. With tank cooperation, motorcycles can make frontal attacks, infiltrate, out-flank, or strike in rear."
- from Amazon:

Read about the mechanics of W.W. II German motorcycles...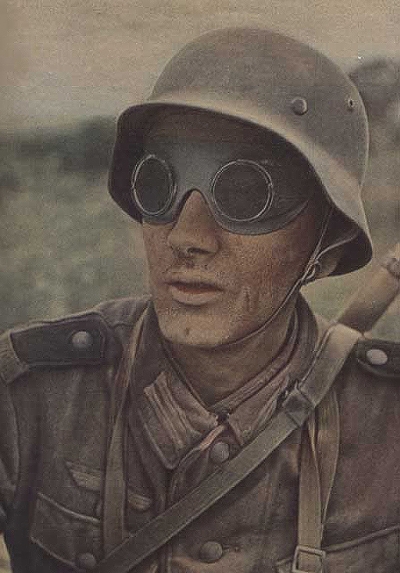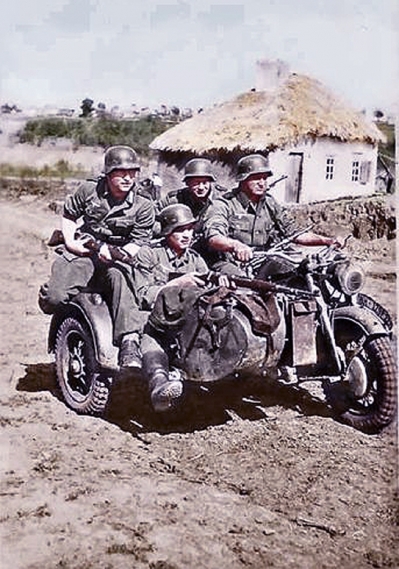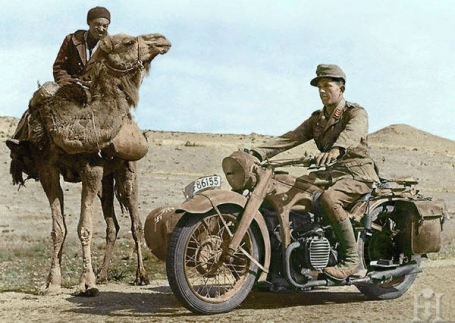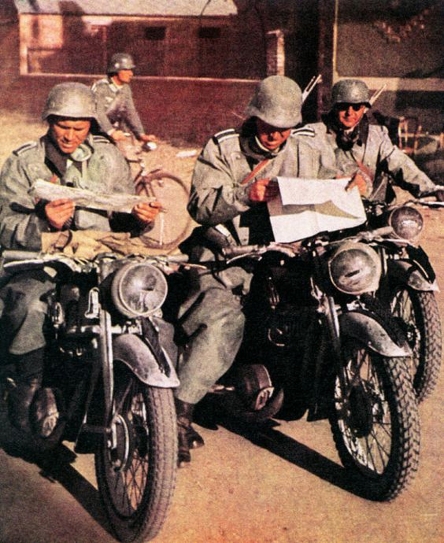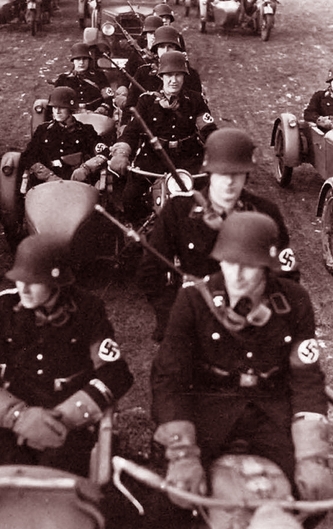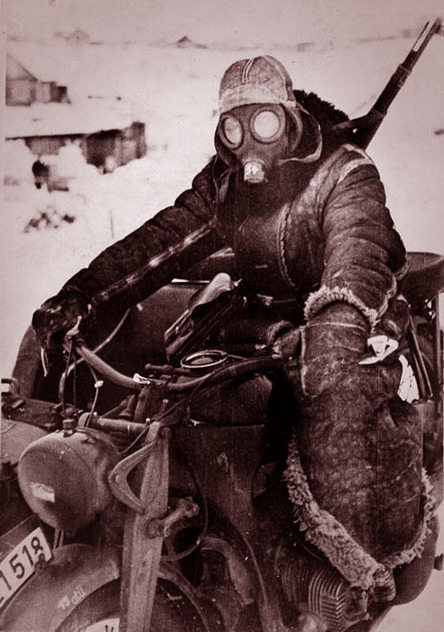 The economist who made the German rearmament possible was named Hjalmar Schacht, click here to read about him...