"As the Depression gathered force, women, with their unlimited capacity for adaptability, abandoned the fight for health girdles, equal pay, endowment of expectant mothers, cropped hair, mannish hats, sensible shoes and all the other battle cries of the feminist movement... Not a feminist voice is raised in protest."
"And Despite its tarnished glory, women did win the vote. Unfortunately, this privilege, achieved at so much cost, has not proved the 'Open Sesame' to every other equal right women expected..."
During the later years of the Great Depression a new hat was a seemingly unattainable fashion item and so many women began wearing one particular clothing element in lieu of a hat - click here to find out...
CLICK HERE to read about the women on public relief...
CLICK HERE to read additional primary source articles about the Great Depression...
CLICK HERE to read about President Hoover and the Bonus Army...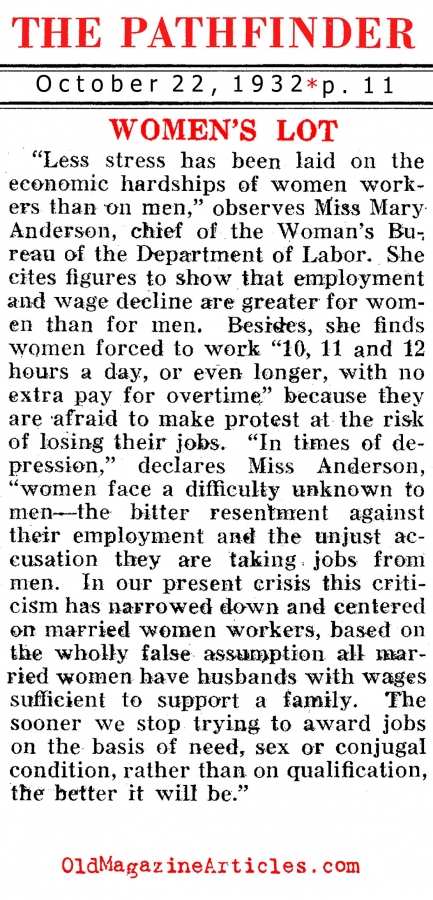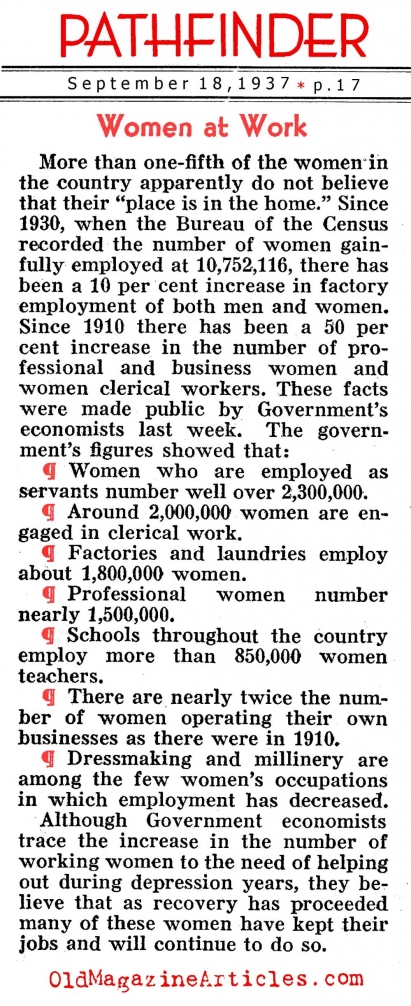 CLICK HERE to read about the pay disparity tha existed between men and women during the 1930s.