This 1944 report filed by the far-flung COLLIER'S MAGAZINE correspondent in Buenos Aires reported that:
"Argentina has traded and trafficked with Nazi Germany through Spain. Her armament program has been placed in the hands of the notorious Fritz Mandl, former Austrian munitions king, who moved quietly to Argentina at the time of the Austrian annexation, with his fortune intact. Today Fritz Mandl owns and controls three factories in Argentina devoted entirely to the manufacture of machines of war." result of information broadcast from Argentina to U-boat commanders."
Another article about Fritz Mandl can be read here...
Click here toread about the Canadian Bund.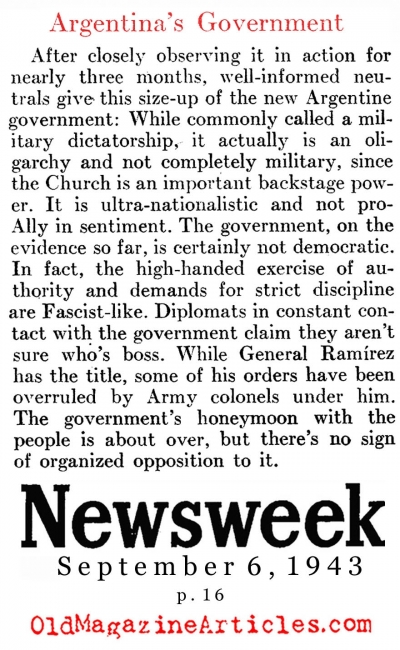 After the war, Argentina welcomed thousands of escaped Nazis...
Click here to read about the headache that was Evita Peron.