"Just back from South America, COLLIER;S correspondent reports on the totalitarian government in Argentina, it's link to Hitlerism, and what to do to guard our future security."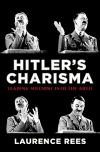 "The Argentine government has harbored spies and saboteurs. Colonel Frederic Wolf, the Himmler of the German Embassy and the latest director of the real Nazi spy ring, remained in Buenos Aires until quite recently. Our military forces have plenty of evidence that Allied ships have been sunk, and American lives have been destroyed as a result of information broadcast from Argentina to U-boat commanders."
Click here to read about the headache that was Evita Peron.
This article is about the founder of the British Union of Fascists, Oswald Mosley
(1896 – 1980). The article outlines much of his life and political career up to the year 1938, with heavy emphasis concerning some of the least admirable aspects of his character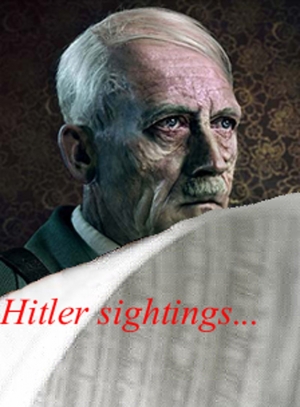 "His father's comment sums Mosely up admirably: 'He has never done an honest days work in his life.'"
Cabled from Santiago, Chile came this report that on May 7, 1933 the broad-belted boulevards of that grand city were filled with 15,000 Chilean fascists, cheered on by a crowed that was estimated at a number higher than 400,000 - a throng composed almost entirely of citizens who had all come to see the first parade of the Nacional Milicia Republicana:
"Along the lines of the march there were many demonstrations for the Fascists, and a few against them. Women tossed flowers from flag-bedecked windows. Domingo Duran, Minister of Education and Justice, a regimental commander of the militia, received almost continual applause."
"A squadron of Fascist planes flew overhead as the units, unarmed, and marching to airs played by two dozen bands and fife corps, moved through the spacious Boulevard Alamada, past the Presidential Palace to the Plaza des Aramas."
From Amazon: Chile and the Nazis: From Hitler to Pinochet
"Black shirts in Italy, Brown shirts in Hitlerite Germany and now comes a new imitator in Portugal's Blue-Shirt Fascist movement known as National Syndicalism."
Portugal's Fascism is described by a Lisbon correspondent of the LONDON MORNING POST as a blend of Hitlerite Fascism and Mussolini Fascism. Because it is called the National Syndicalist movement it must not be confused with the Red Syndicalism of Spain. Its leader is Dr. Roalo Preto, who is said to bear a personal resemblance to Hitler."
"A movement of opinion and ideas toward a more just and equitable social organization...We aim at substituting the principle of liberty of work by a system of 'harmony of direction' under which capital, technical knowledge, and labor will cooperate under the protective care of the State in maximum productive return for the welfare of the nation."
As you can see by glancing at some of the other articles on this page, the Italians and Germans were not the only nations to cultivate a taste for fascism; a franchise office was opened in the United States in the mid-Thirties.
This article is essentially a photo-essay consisting of twenty-six images and a brief explanation regarding the American Nazi movement that once existed in New Jersey:
"The pictures on these pages were not made in Germany. They may look like accurate shots of a foreign political movement, which they are, but they were made right here in these United States. Almost coincidentally with Hitler's assumption of power in the Reich, our free democracy began to feel the long paw of Nazi propaganda..."
When the United States entered the war in 1941, many of the people who participated were shipped off to internment camps for the duration of the war.
Read about the American reporter who became a Nazi...
Click here to read about an admired American hero who was also attracted to fascist theology.
••Watch a Quick Film Clip About the Pre-War Gertman-American Bund••
The attached 1936 magazine article presents a picture of the Polish city of Danzig as it was during the mid-thirties. It was a city in which Danzig Nazis, like Arthur Karl Greiser, spoke of making that town a part of Germany once more (it was ordained a Polish city as a result of the Versailles Treaty) and Minister Joseph Beck who liked everything just the way it was, thank you very much:
"NAZI PATIENCE: Neither Beck nor Hitler is anxious to come to a break over Danzig. Hitler, a sworn enemy of Soviet Russia, advises his Danzig Nazis to forbear from mentioning their intention of completely abandoning League control for secession to Germany..."
Hitler's troops invaded Poland on August 31, 1939.