During the Summer of 1943, James F. Byrenes, FDR's Director of the Office of Economic Stabilization, gave a report on the wartime production output for that period. 1943 proved to have been a turning point for the Allied war efforts on both fronts.
"A mob of French-Canadian youths surged through Montreal with skull-and-crossbones sign [that read]: "Are We Cannon fodder? Do We Want Conscription? No!" Quebec province seethed with rage at Prime Minister Mackenzie King's decision to send draftees overseas."
Their father's resisted the draft some twenty years earlier...
Shortly after Japan's attack on Pearl Harbor, British Prime Minister Winston Churchill made a solemn visit to the White House in order to plot the course of the war with FDR. The affect that the Prime Minister impressed upon the average American was profound and was soon made manifest in the form of innumerable gifts that began descending upon the White House addressed to him. An unsigned editorial in COLLIER'S MAGAZINE noticed the event and remarked:
"If we hadn't liked Mr. Churchill immensely from the moment he arrived here, none of us would have sent him anything. The size and variety of this shower of gifts are the best measure of the terrific hit he made with all kinds and conditions of Americans."
This column summarizes General Bradley's early life and career with a good deal of space devoted to his leadership during the North African Campaign: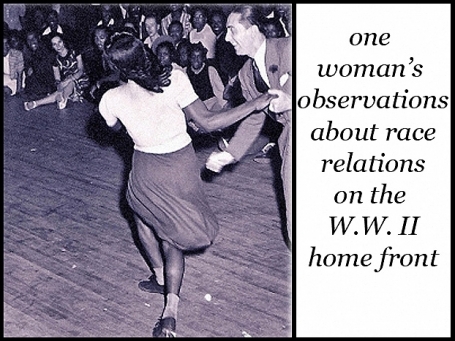 "Chosen over dozens his senior in service, he was sent to North Africa in February 1943 as deputy to General Patton. In May he succeeded Patton. On several critical occasions his tactical skill and remarkable sense of timing surprised the Germans and soundly defeated them. One of his favorite maxims: 'Hit the enemy twice: first to find out what he's got; then, to take it away from him.'"
Here is the Newsweek obituary for the American W.W. II army commander General George S. Patton:
"As spectacular in his tactics as in his speech, he used his armor as Jeb Stuart employed his cavalry... Time after time his divisions broke through and slashed forward in drives which made military history. After the victory, German generals said they had feared him more than any other American field commander."
Click here to read about Patton's prayer for good weather during the Battle of the Bulge...
Click here to read about the Patton Tank in the Korean War...
When Manuel Avila Camacho (1897 – 1955) came to power as the president of Mexico (1940 - 1946) he immediately went to work kicking out the Fascist spies from Japan and Germany
"He banned Nazi newspapers and cut Nazis off the air. He squashed the anti-Semitic Gold Shirts of Monterey and purged fifth columnists in key positions. He washed his hands of the Nazis and extended a hearty handclasp to Roosevelt."