The American poet Carl Sandburg once wrote words to the effect that "Slang is language that takes off its coat, spits on its hands, and goes to work" - a very soldierly description it was, too. That said, an anonymous Journalist from The Stars and Stripes examined the casual lingo muttered by the Doughboys in France and surmised that a
"universal slang in this man's army is as hard to find as universal peace in this man's world."
Perhaps it was all due to the fact that we weren't in that war long enough to make it our own.
The influenza of 1918 took a large bite out of the American Army, both at home and abroad. The military and civilian medical authorities were at a loss as to what actions should be taken to contain the disease, and as they paused to plan, thousands died. The attached article describes one step that provided some measure of success in the short term.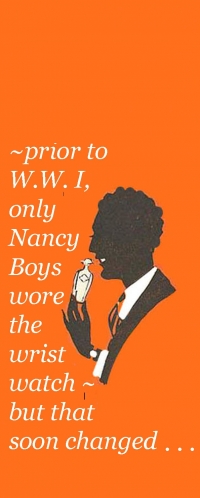 A more thorough article about Influenza can be read here.
Click here to read more about Influenza.
An explanation from the official newspaper of the A.E.F. as to how the First World War American fighter pilots were credited for their victories in the war against Germany.
"The 36th Division has a little corner by itself in the general field covered by the A.E.F. It was not brought into either of the American major operation or into any American sector. Off by itself, under French command, it came into line in Champagne... Theses troops came bang into the middle of the hardest fighting, without any quiet sector preliminaries, and without a relatively easy initiation like St. Mihiel."
The Navajo code-talkers in the Second World War are well-known, but not so terribly well known were their brothers the Sioux, and the similar contributions that they had made just twenty years earlier in the Meuse-Argonne Offensive.
This uncredited "Stars & Stripes" article dwells on the same topic as the well-researched book by Joseph Persico, Eleventh Month, Eleventh Day, Eleventh Hour: Armistice Day, 1918
(2003, Random House). For those who are curious about the violent climax of the war, this two page article will help you to understand which A.E.F. units were still attacking along what front at 10:59 a.m. on November 11, 1918.
"Then a quite startling thing occurred. The skyline of the crest ahead of them grew suddenly populous with dancing soldiers...The Germans came with outstretched hands, ear-to-ear grins and souvenirs to swap for cigarettes."
"So came to an end the 11th of November, 1918; the 585th day since America entered the war."
There is no reference made to Sergeant Henry Gunther, of Baltimore, who was shot through the chest by German machine gun bullets at 10:59 outside the sleepy hamlet of Ville-devant-Chaumont.