The article attached herein is oddly titled The Dictator and his Woman; a more apt title would have been "The Woman and her Dictator"
"From the start, the relationship between Peron and Evita was a curious and contradictory liason. It is true that she was still a struggling actress when Peron met her, but she had achieved a considerable reputation for spreading her favors around with a sharp eye to the future,"
Read about Fascist Argentina...
Dale Carnegie (1888 - 1955) was a phenomenon unique to American shores; he was a publishing marvel whose book How To Win Friends and Influence People has sold over fifty million copies since it's first appearance in 1937. Similar to his contemporary Napoleon Hill
(1883 - 1970), Carnegie was one the preeminent self-help authors of the last century who recognized that success can be found within all of us if we simply know how to harness those elements properly.
Attached you will find a small illustrated notice from the shameless gossips at PHOTOPLAY MAGAZINE reporting on the surprise 1941 wedding that took place between Lucile Ball and Desi Arnaz.
PHOTOPLAY acknowledged the nay-saying "Hollywood romance prophets" who predicted doom for the union of these two "Rhumba Stars" - but in the end, they were right: Lucy and Desi divorced in May of 1961.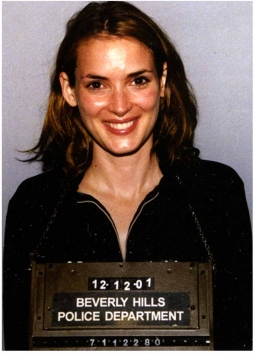 This is a 1960 magazine interview that served to profile eleven of the top American military celebrities to emerge from the furnaces of the Second World War. These are the men of the ENOLA GAY, the B-29 bomber that incinerated Hiroshima in 1945. The interviews were conducted to reveal the deep feelings and assorted perceptions that had evolved in these men during the years since that day when they were thrust onto history's stage; it was published at a time when the public was hearing false rumors that the ENOLA GAY crew had all gone slowly mad.
"After 15 years the scene over Hiroshima is still sharp and clear to them, and though they disagree on details, they are unanimous on the point of whether they'd do the same things again".
Click here if you would like to read more articles about the Atomic Bomb.
In the attached PHOTOPLAY MAGAZINE article, Ronald Wilson Reagan (1911 – 2004), the Hollywood actor who would one day become the fortieth president of the United States (1981–1989), gives a tidy account as to who he was in 1942, and what was dear to him:
"My favorite menu is steaks smothered with onions and strawberry short cake. I play bridge adequately and collect guns, always carry a penny as a good luck charm...I'm interested in politics and governmental problems. My favorite books are Turnabout, by Thorne Smith, Babbitt, The Adventures of Tom Sawyer and the works of Pearl Buck, H.G. Wells, Damon Runyon and Erich Remarque."
A good read and a revealing article by a complicated man.
Click here to read about a Cold War prophet who was much admired by President Reagan...