Barry Goldwater (1909 - 1998) was the Republican presidential candidate for 1964, and although he lost that contest by wide margins to Lyndon Johnson, his political philosophy has played a vital roll in shaping the direction of American conservative thought. William F. Buckley, Jr. explained why in this article.
In 1887 The New York Times reviewed the first english edition of Das Kapital by Karl Marx, click here to read it...
Attached is a five page interview with the always demure and introverted pianist Liberace (b. Wladziu Valentino Liberace: 1919 - 1987). When this article first appeared on the pages of COLLIER'S MAGAZINE, no living performer was selling more records than he was, his television program was nearing its second year and American women had not yet figured out that he was gay. Life was good.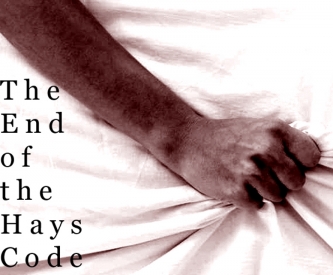 From Amazon: Liberace: An American Boy
The attached article is disguised as a Hollywood fluff piece about actress Angela Lansbury (b. 1925), who at that time was about to earn her first and only Academy Award, but journalist Peter Churchill devoted the majority of column space to the life and career of her socialist grandfather George Lansbury (1859 – 1940), one time Member of Parliament and star of the British Labor Party:
"Old George was born, bred, lived and died among the poor of London, and never had any money, and yes, that goes for the time he was a member of His Britanic Majesty's Cabinet, too. But the folks down at the less desirable parts (we don't talk of slums) of the Bow and Bromley district of London where he lived could tell you what a difference it made to have a Cabinet Minister for a neighbor."
Click here to read George Lansbury's account of time he met Lenin...
You Might Also Want to Read an Article About Lady Nancy Astor, M.P.
Click here to read about an American woman who grew heartily sick of the socialists who loitered on every street corner during the Great Depression...
Bernard Baruch (1870 - 1965) was a major player in President Franklin Roosevelt's "Brain Trust"; during World War Two he served that president as a respected adviser concerning economic matters. Not long after this interview, during the Truman Administration, he was appointed to serve as the first U.S. Representative on the U.N Atomic Energy Commission.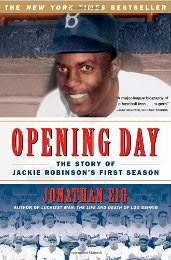 Click here to read a 1945 article about the funeral of FDR.
Artist Gilbert Wilson conducted this interview with American socialist cartoonist Art Young (1866 – 1943) which appeared in DIRECTION MAGAZINE during the summer of 1938. In the fullness of time, Art Young has come to be recognized as something of a demi-god in the American poison pen pantheon of graphic satirists and no study of Twentieth Century political cartoons is complete without him:
"Art Young has never adopted the policy of tearing into his foe (which is capitalism) with tooth and claw. It simply isn't his way. He just isn't capable of hating anyone or anything badly enough to get that angry."
"Isn't it rather the duty of a good radical, as Lenin said, 'patiently to explain'?"
In 1887 the NEW YORK TIMES reviewed the first english edition of Das Kapital by Karl Marx, click here to read it...
The following STAGE MAGAZINE article by American playwright Clare Boothe (Clare Boothe Luce 1903 – 1987) appeared in print shortly after the successful opening of her play, "The Women":
"Of course, writing plays wasn't exactly a flash of genius. I mean I am shewed in spots...But inspiration or calculation, it was frightfully lucky that I hit on writing plays, wasn't it? And it was so wonderfully fortunate that quite a lot of people that I'd met socially on Park Avenue, at very exclusive parties, people like cowboys, cooks, manicurists, nurses, hat-check girls, fitters, exchorines, declasses countesses, Westport intellectuals, Hollywood producers Southern girls and radical columnists, gave me such lovely material to write about."
Click here to read about feminine conversations overheard in the best New York nightclubs of 1937.