A magazine profile of RKO Studio Dance Director Hermes Pan (1909 - 1990); his work with Fred Astaire (1899 – 1987) and Ginger Rogers (1911 – 1995) and the lasting impression that African-American dance had made upon him. It is fascinating to learn what was involved in the making of an Astaire/Rogers musical and to further learn that even Bill "Bojangles" Robinson (1878 - 1949) was a fan of the dance team.
"Astaire liked the youngster's blunt answers. He realized the need of a critic who would talk back to a star."
A full page drawing of the sound stage-spangled Hollywood landscape picturing all the usual suspects - the Hollywood glory girls, studio yes-men and sub-literate European starlets -all sweltering beneath the intense heat of the occidental sun.
Click here to see cartoons about the silent movie culture.
Click here to read historic magazine articles about American animated films.
Back in the day, he was responsible for casting 91,000 film actors each year, he was,
"Hollywood's No. 1 casting director, Billy Grady: broad-shouldered, open-faced Irishman, a terror to counterfeits, a down-right softy when he encounters an honest man - or woman."
This article tells much of his life story and provides a blow-by-blow as to what his days were like. One of the more interesting aspects of the article addressed the charities that were designed to aid and comfort those many souls who worked as extras in the movies. Today, extra players (also known as 'atmosphere) are extended benefits through the Screen Actors Guild - but this was not always the case.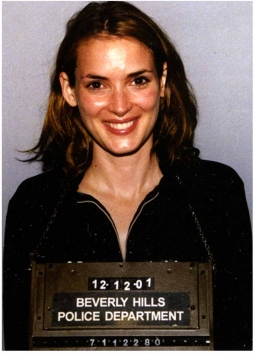 $2,500.00 stockings, anyone? (in today's currency, that would be $41,519.00) This is the story of Hollywood's go-to-guy for outrageously priced, beautifully tailored silk hosiery. Unbelievable.
Aren't you tired of Hollywood's socio-political rantings?
•Nuclear power................They're against it ("The China Syndrome").
•Antisemitism...................They're against it ("Gentleman's Agreement").
•Alcoholism......................They're against it ("Lost Weekend").
•Racial segregation...........They're against it, but in 1915 they were for it ("Birth of a Nation").
One glance at this 1939 article and you'll be able to blame it all on the poet Archibald McLeish (1892 – 1982) who clearly advocated for political posturing in American movies.
No doubt, McLeish must have been very happy when Warner Brothers released Confessions of a Nazi Spy in April of 1939; it was the first Hollywood film to take a swipe at the Nazi war machine.
From the "Hot From Hollywood" page in STAGE MAGAZINE came this tidbit reporting on the curious events taking place on the sets of 'The Wizard of Oz':
"The cast was extraordinary, from the stars Frank Morgan, Judy Garland, Ray Bolger, Bert Lahr, Jack Haley to Toto, the Carin Terrier. But of them all, the most utterly enchanting were the midgets, two hundred and twenty-five of them, with their doll faces, their plastered hair that looked as though it had been painted on their heads, the little felt flowers that grew out of their shoes, the bells that jingled from their sleeves. They, of course, were in costume for the good little Munchkins."
Another article about this incredible film can be read here...