Aviation History - Charles Lindbergh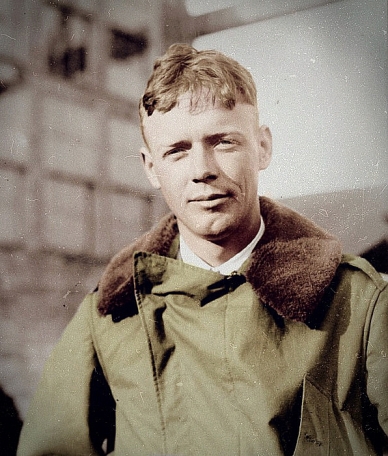 This article originally appeared in a well-known Hollywood fan magazine and was written by Lindbergh's pal and business partner, Major Thomas G. Lanphier (1890 - 1972). It concerns "the story of how one of the most ambitious movies of all times, starring America's hero, Charles Lindbergh, was not made". The story goes that in 1927, "the Lone Eagle" signed a $1,000,000.00 Hollywood contract to make a movie about the history of aviation and would not be persuaded to do otherwise by any of his flying-peers, who all tended to believe that no good could come out of it. "Slim" finally saw the light and was released from his contractual obligations by non other than William Randolph Hearst (1863 – 1951):
"Mr. Hearst asked no questions... He brought out the contract and tore it up in Lindbergh's presence."
"You are as much a hero to me, as to anyone else in the world..."
Written twenty years after the event, this article recalls that period when the Lindberghs returned to America after living in Europe for three years. While abroad, Americans were disturbed to read in the press that he chose to keep company with the Fascists of Germany and Italy; after a while American editors found his behavior so unimpressive, they chose not to write about him any longer. Upon his return, prior to the World War II, Lindbergh joined an isolationist movement called the "America First Committee". It was at these functions when he began to make assorted racist comments in his speeches - remarks that the press corps could no longer ignore.

MORE ARTICLES >>> PAGE: * 1 *

2

*