Some time ago we posted an article from 1921 about legislation that the U.S. Congress was considering concerning the prohibition of cigarettes (Click here to read about that) we thought that the cat was out of the bag at that time as to the fact concerning the connection of smoking and cancer. But we were wrong. The 1953 article attached herein concerns four doctors who appeared before Congress in an appeal for federal funding for cancer research. They made it clear that research was indicating that there was a clear link between smoking and cancer, but more exploration was needed.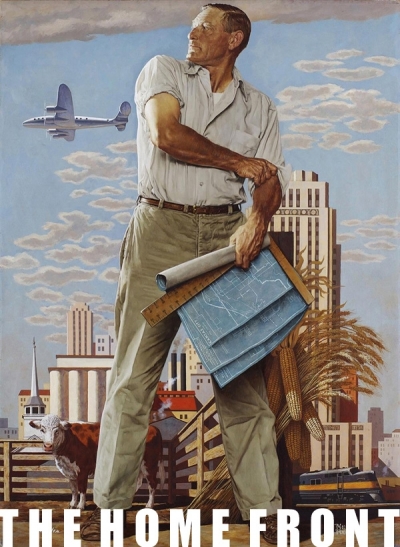 In 1921 there was talk in Congress of outlawing cigarettes - you can read about it here
Click here to read about one of the greatest innovations by 20th Century chemists: plastic.
Lost in wide-eyed wonder, this journalist reported all that he saw during his four-month journey through The Lone Star State, finding, to his astonishment, that everything those annoying men named Tex had told him throughout the years was absolutely true.
"Don't be offended if Texans fail to thank you for compliments about their state; they are weaned on a sublime conviction that everything in Texas is the biggest or best or both... Anything in Texas that isn't the biggest or best is bound to be the smallest or the worst; there is no mediocrity."
An article written at a time when L.A. was a very different city - with a population of merely ten million, the city's detractors often called it "Iowa by the sea"; today they compare it to the Balkans:
"The point is that in [1950] Los Angeles the individual leads his own life and plays his own games rather than lose himself vicariously in the capers of professionals."
Click here to read about the San Fernando Valley.
Before there was social media, there were the personal ads.
"And what, as a general rule, is the personal column used for? To communicate, to sell, to plot, to advertise, to complain, to hope, to invite, to reject, to pray, to love, to hate, to express appreciation - in fact, anything."
These historic pen portraits were compiled and re-worked for publication some fifty years after the San Francisco Earthquake; together they serve to illustrate the collective, yet individual, acts of suffering and heroics that took place April 18, 1906:
"On the front steps of an abandoned house she had seen a young Chinese mother nursing a baby. The mother's face was besmirched, and drawn with weariness. Her own child slept in swaddling blankets beside her. The child on her breast was white."