Recently Added Articles
Click here to be notified when articles
are added to your favorite categories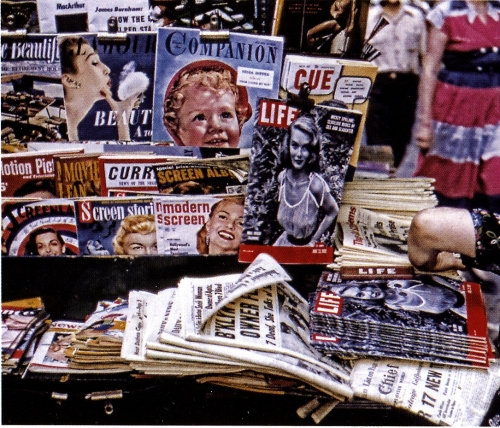 The Rebellion of Theda Bara (Vanity Fair, 1919)
Disgusted with being remembered for only playing the role of vampires, Theda Bara
wrote this piece where she listed several sound reasons as to why she would never play such a roll again:

"To me, there is nothing so quaintly naive as this inability of the moving picture public to disassociate the screen personality of a star from his or her own personality. I wonder what they think a Mack Sennett
bathing girl must be like around the house".
Theda Bara: Sex Symbol (The Atlanta Georgian, 1917)
An enthusiastic review of the Hollywood silent film, "The Tiger Woman
" (1917) starring the first (but not the last) female sex symbol
of the silent era, Theda Bara (born Theodosia Burr Goodman; 1885-1955).

This very brief review will give you a sense of how uneasily many men must have sat in their chairs when she was pictured on screen. "She is a very tigerish 'Tiger Woman' in this picture. Her heart, her soul, her finger tips, her eyelashes, her rounded arms, her heaving buzzum, all vibrate to a passion for pearls."

Theda Bara retired in 1926, having worked in forty-four films.

Click here to read articles about Marilyn Monroe.
Charlie Chaplin's Salute to Child-Actor Jackie Coogan (Vanity Fair Magazine, 1922)
Shortly before his movie "The Kid" was released, Charlie Chaplin (1889 - 1977) wrote a few "remarks on the discovery of Jack Coogan, and the picture built around him" in the attached VANITY FAIR article, "The Marvelous Boy of the Movies".
E.E. Cummings on T.S. Eliot (The Dial, 1920)
A review of T.S. Eliot's (1888 – 1965) second collection, Poems
(1919), as reviewed by E.E. Cummings (1894 – 1962) in the well respected magazine of the arts, THE DIAL. It was in this volume that Eliot's well remembered series of quatrains first appeared: "Sweeney Among the Nightingales", "Sweeney Erect" "The Hippopotamus" and "Mr. Eliot's Sunday Morning Service".

Cummings at that time was living in Paris and writing his first book, The Enormous Room
, which would be published in 1922. The review of that work can be read here.
Reviewed: 'All Quiet on the Western Front' (Saturday Review of Literature, 1929)
Henry Seidel Canby (1878 - 1961) was one of the founding editors of THE SATURDAY REVIEW OF LITERATURE
and in this article he put pen to paper and presented his readers with a concise summation of what he liked to call "the five phases" of war literature. Canby sensed that since 1919 there had been five unique types of war books, all produced by veterans, and that Erich Maria Remarque's (1898 – 1970) All Quiet on the Western Front
was typical of the fifth variety that was appearing in 1929:

"The balance hangs true in Remarque. Pacifism is a theory, militarism is a theory, war is a necessity - not in its causes, for who really hates the enemy! - but for this doomed generation it is a fact. War for these men is normal, which does not mean that they like it."

A 1930 article about the movie can be read herecan be read here.
Erich von Stroheim: an Immigrant's Story (Motion Picture Magazine, 1920)
Silent movie legend Erich von Stroheim (1885 – 1957) gave an account of his life and career in this 1920 interview printed in Motion Picture Magazine. The article touches upon von Stroheim's roll as producer for the movie "Blind Husbands" (1919), but primarily concentrates on his pre-Hollywood life and his disappointment with the "provincial" nature of American films:

"Motion picture audiences have been educated down to to accept drivel until they have lost all perspective. It will take time to again build up a sane balance and an artistic judgment."
Realistic Training for ALL QUIET ON THE WESTERN FRONT (Photoplay Magazine, 1931)
Prior to reading this PHOTOPLAY article we were convinced that Oliver Stone's Vietnam war film, PLATOON (1986) was the first production of it's kind to actually take the effort to school all cast and extras as to the horrors of war; however it seems that this unique distinction goes to All Quiet on the Western Front
.

In this interview the seven leading cast members discuss how the making of that movie disturbed each of them in profound ways:

"We went into that picture a group of average wise-cracking fellows. We didn't come out that way..."

A 1929 review of the book can be read here

Filming "All Quiet On the Western Front" (Cinema and Society)

A W.W. I Post-Traumatic Stress Disorder Poem (The English Review, 1920)
There can be no doubt that as a term "Post-Traumatic Stress Disorder" is clearly lacking the needed musical quality that would add to the pleasing rhythm of a poem, however the melancholy that is generated by the malady has launched a million poems throughout the course of the last century, which was to date, the bloodiest yet. Most often remembered for her anti-war verses, Lady Margaret Sackville (1881 – 1963) penned this diddly about that legion of crushed and broken men returned to their wives after World War One and how entirely unrecognizable they seemed:

"You cannot speak to us nor we reply:

You learnt a different language where men die..."
Butlers (Vanity Fair, 1916)
Some very witty words on the subject of butlers; what to expect from butlers, the treatment of butlers and how exactly one should be butled

"It is not easy to butle, but it is still more difficult to be butled to..."
WINGS: Directed by William Wellman (Life Magazine, 1927)
Appearing in an issue of (the old) LIFE MAGAZINE, that was almost entirely devoted to the 1927 American Legion convention in Paris, was this Robert Sherwood review of the blockbuster silent film "Wings". Directed by an American Air Corps veteran, William Wellman (1896 – 1975), "Wings" was the only silent film to win an Academy Award for Best Picture (at that time the category was titled "Most Outstanding Production"):

"It is the story of two extremely youthful officers in the American air service during the war. We can see them going through the training mill in Texas, dueling with a German 'circus' above the clouds, raking communication roads with machine-gun fire and finally facing each other in a terrific life-and-death struggle in the air....The two heroes are played, and played remarkably well, by Charles (Buddy) Rogers and Richard Arlen...Clara Bow, who appears as the saccharine heroine, is, I regret to say, not so good."

Click here to read magazine articles about D.W. Griffith.
Did You Not See Your Search Article On This Page?
The Subject You Are Seeking Is On This Site,
It Has Simply Been Removed From This Page.
Please Use This Search Engine To Locate It.