Recently Added Articles
Click here to be notified when articles
are added to your favorite categories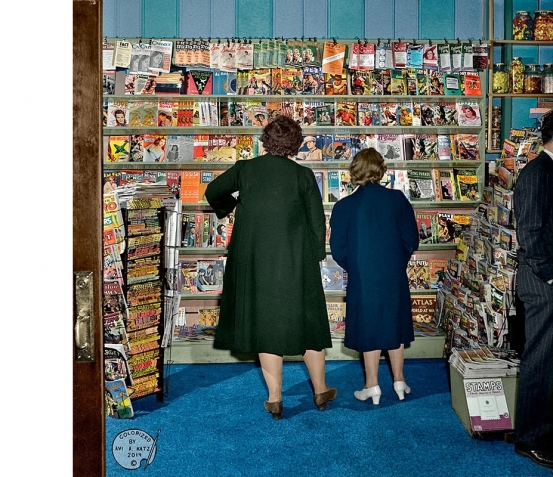 Charlie Chaplin Wanted to be Taken Seriously (Current Opinion, 1922)
We have all seen it many times before: the well-loved, widely accepted comedian who decides that being adored by the masses is simply not enough. For too many comic talents, sadly, there comes a time when they slip on one banana peel too many and it occurs to them that they want the world to appreciate them for their ability to think. Comics who fill this description might be Al Frankin, Woody Allen or Steve Martin.

This article tries to understand why Chaplin wanted to play a tragic part in a 1921 London stage adaptation of William Thackeray's 'Vanity Fair'.
We have seen such behavior in comics many times before, they hadn't.
The Spirit of Flappers (New York Times, 1922)
Speaking about why she loved the Twenties, Diana Vreeland (1903 – 1989) - observant fashion editor and unique fashion phenomenon, once remarked on a chat show that "there's never been a woman with her clothes chopped off at the knee in history". Indeed - Vreeland would find the attached article about flappers to be spot-on.
A Veteran Against War (Rob Wagner's Script Magazine, 1938)
Writer Paul Gerard Smith (1894 – 1968) was a U.S. Marine in World War I and in 1938, when he saw that another war with Germany was simmering on the the front burner he put a Fresh ribbon of ink in the typewriter and wrote this editorial which he titled, An Open Letter to Boys of Military Age. His column is a cautionary tale advising the young men of his day to make their decisions thoughtfully before committing themselves to such a dangerous undertaking as war. Smith advised youth to examine the causes for the war, verify whose commercial interests will be served in victory and only if -

"you find that America and the future of America is threatened - then go and kick Hell of the enemy, and God be with you."

Click here to read an article about the German veterans of W.W. I.
An Austrian at the German Supreme Headquarters (Times Literary Supplement, 1921)
Reviewed herein is the W.W. memoir of General von Josef Graf Sturgkh (1859 - 1916) memoir recalling his days in Berlin serving as the Austrian Army delegate to the German military's "Great Headquarters" (1915 - 1916):

"Graf Sturgkh drops several hints about the very heavy losses incurred by the Germans in the very first weeks of the war..."
The Age of Disillusionment in Literature (Atlantic Monthly, 1923)
Not long after the Great War reached an end, literary critic Helen McAfee found that she had a good deal to say concerning the books of that war and the new spirit in literature that that had been created:

"The last five years have seen an acute spiritual deflation. Most of us who had not been previously so affected were swept off our feet by the terrible spring of 1918 into an apocalyptic state in which an intense idealism mounted to meet the tragedy of the last great Allied retreat."

If you would like to read another 1920s article about the disillusioned post-war spirit, click here.

Click here to read a 1916 article about life
on the German home front.
The Revolution in 1920s Fashion (Saturday Review of Literature, 1925)
A clever observer of the passing scene typed these words about the social revolution that he had been witnessing for the past six years:

"Tight-laced corsets, high collars, innumerable layers of petticoats, and what not else, may have (problematically) made the female form a thing of attractive mystery, but they made the average female herself very inapt for the action, which she was beginning to claim the right to, of leaping on moving omnibuses. In those dark ages before the war women's fashions changed from year to year, but generally speaking at the dress-makers word of command...The first short skirt sounded the knell of his dictatorship, and since then womanhood has never looked back...I say again that [today's fashion] is a phenomenon which the social historian appears to be passing over. We do not realize that a tradition of centuries has within a decade been stood its head..."

Click here to read about the fashion coup of 1922.
Father Francis Duffy of the Fighting 69th (The Bookman, 1920)
Father Francis P. Duffy (1874 - 1932) was the well-loved regimental chaplain for the illustrious, old New York infantry regiment known as "the Fighting 69th".
Next time you find yourself walking near Times Square in New York City, you'll see a statue erected in his memory situated behind a statue of the popular songster who composed "Over There" - George M. Cohan (1878 - 1942). These memorials will be found at Broadway and 7th Avenue (between 46th & 47th streets). Both men knew the neighborhood well - to Cohan it was known as the "Theater District" while Duffy knew it as "Hell's Kitchen", and it was his parish.

"The Bookman" reviewed Duffy's memoir
as "a book which carries A.E.F. readers back to lousy, old French barns, to chilly, soupy Argonne mud and, at last, to a wintry Rhineland...".
Click here to read articles about W.W. I poetry.
An Englishman in the French Army (Times Literary Supplement, 1917)
"Under the French Flag" is a W.W. I memoir by M. Macdonald in which the author tells the story of an Englishman who chose to sign up for the French Army due to their lax recruiting regulations which provided for the enlistment of men as old as fifty years of age. The reviewer believed the author recounted some interesting scenes of early-war France and French barracks life.

Click here to read articles about W.W. I poetry.
When FDR Wrote a Script... (Coronet Magazine, 1947)
An article by one of the foot soldiers of legendary silent movie producer Adolf Zukor, in which she recalled a time in 1923 when the future president of the United States, Franklin Delano Roosevelt, mailed an unsolicited photoplay (ie. script) to their offices in hopes of securing some measure of Hollywood immortality.

Knowing that FDR had tremendous power in both New York and Washington, Zukor instructed her to let him down gently; twenty years later Roosevelt would chuckle about his ambitions with her at a White House party.
The Frenzy for Rudolph Valentino (Coronet Magazine, 1951)
Even as late as 1951, those eccentric little movie theaters that ran only thirty year-old flicks filled their seats with middle-aged women who still nursed a flame for Rudolph Valentino (1895 – 1926); their beau ideal from the mad Twenties who so many imagined to have been "the perfect lover.
Did You Not See Your Search Article On This Page?
The Subject You Are Seeking Is On This Site,
It Has Simply Been Removed From This Page.
Please Use This Search Engine To Locate It.
Loading Search Engine